Pick which is best for you! We are so happy you're in love, and we are here to help you find your dream ring! Every couple's needs are unique, so we tailor each experience to you.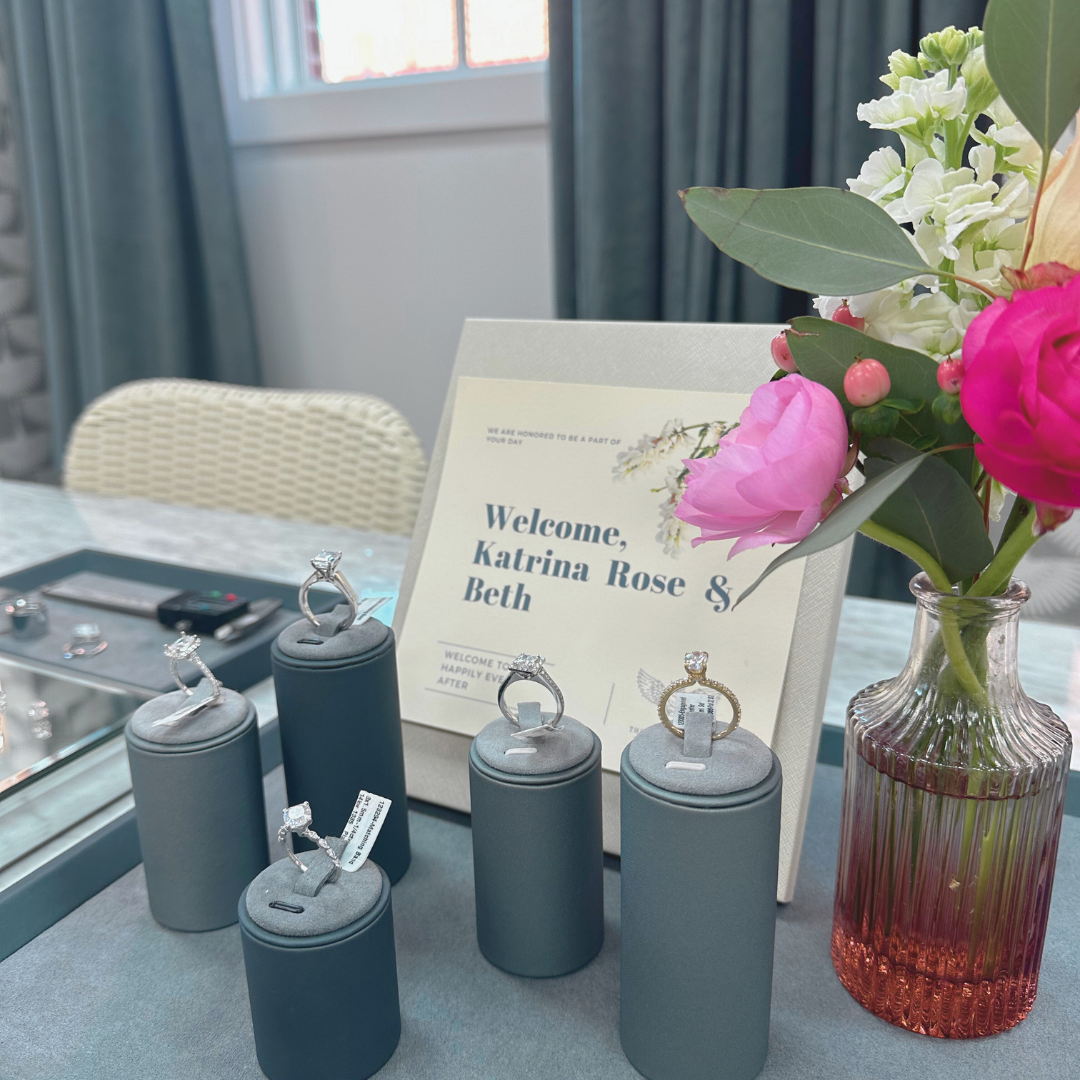 One-On-One Couple Experiences
Get ready for the day of your dreams as we prepare a sparkling presentation for you and your love. Unlike traditional jewelry stores, we put you first. Our goal is to help you find your dream ring using our proprietary system. Our meeting is designed around your styling and his budget. We use our extensive network of diamond suppliers to create a personalized assortment of engagement rings, ensuring we create your perfectly matched engagement ring at the best possible price. Set up time here.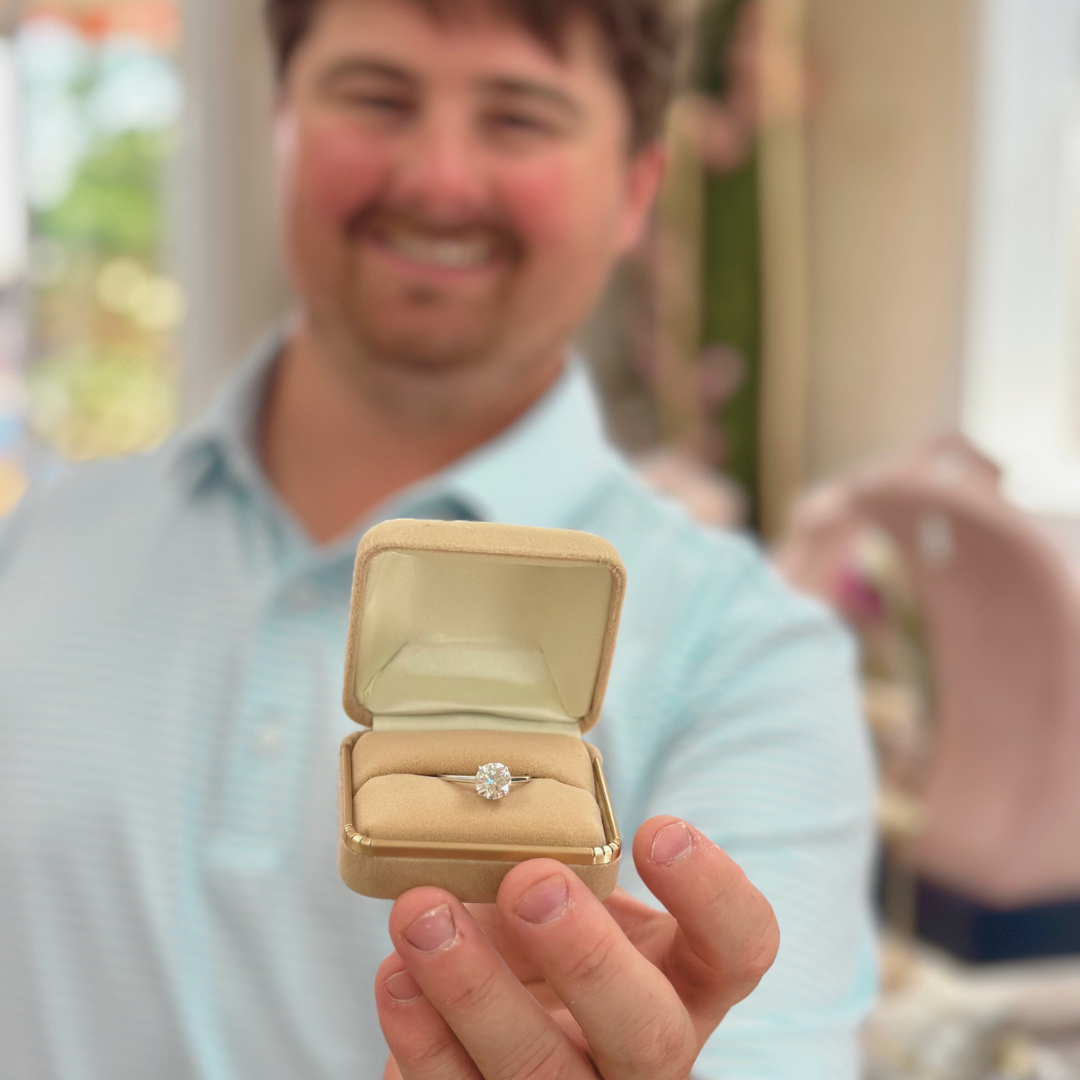 Solo For him
Get her dream ring for the right price all without the jewelry store hassle and pressure.
Call or text us with your budget and style
We present options
Pick up ring within 5-10 days
We keep it simple. Designed for men purchasing without her knowing.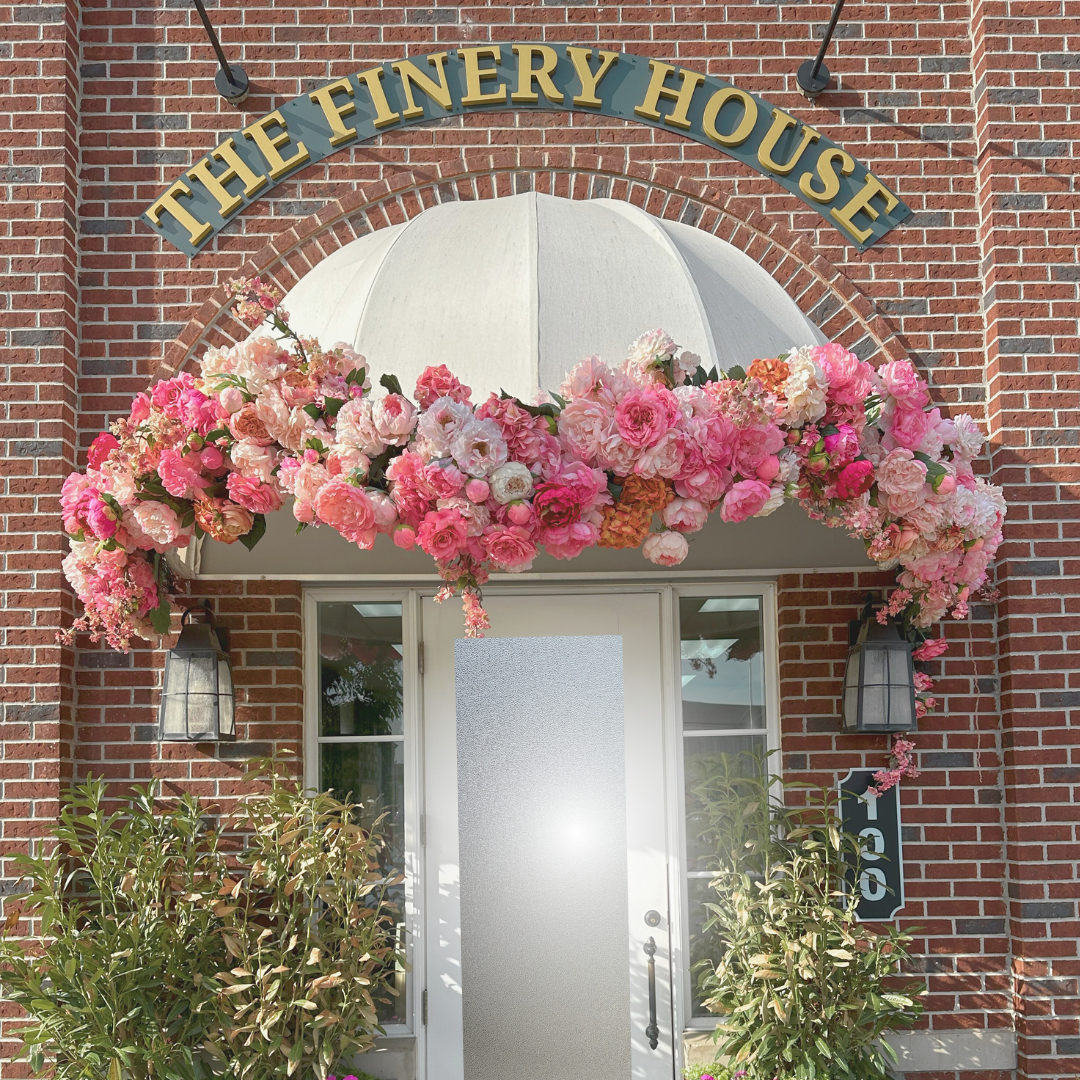 Drop In
Come by and try on our proprietary Bridal Display System that allows you try on all diamond shapes on your favorite engagement rings instantly. No pretention here, come and let's put them all on to find your favorite.  We are big believers you don't know until you try them all on. Fun fact, 90% of our clients pick a ring that is dramatically different than what they thought was their dream ring. We always pair your favorite picks with our unique selection of wedding band to ensure your set is perfectly matched to you.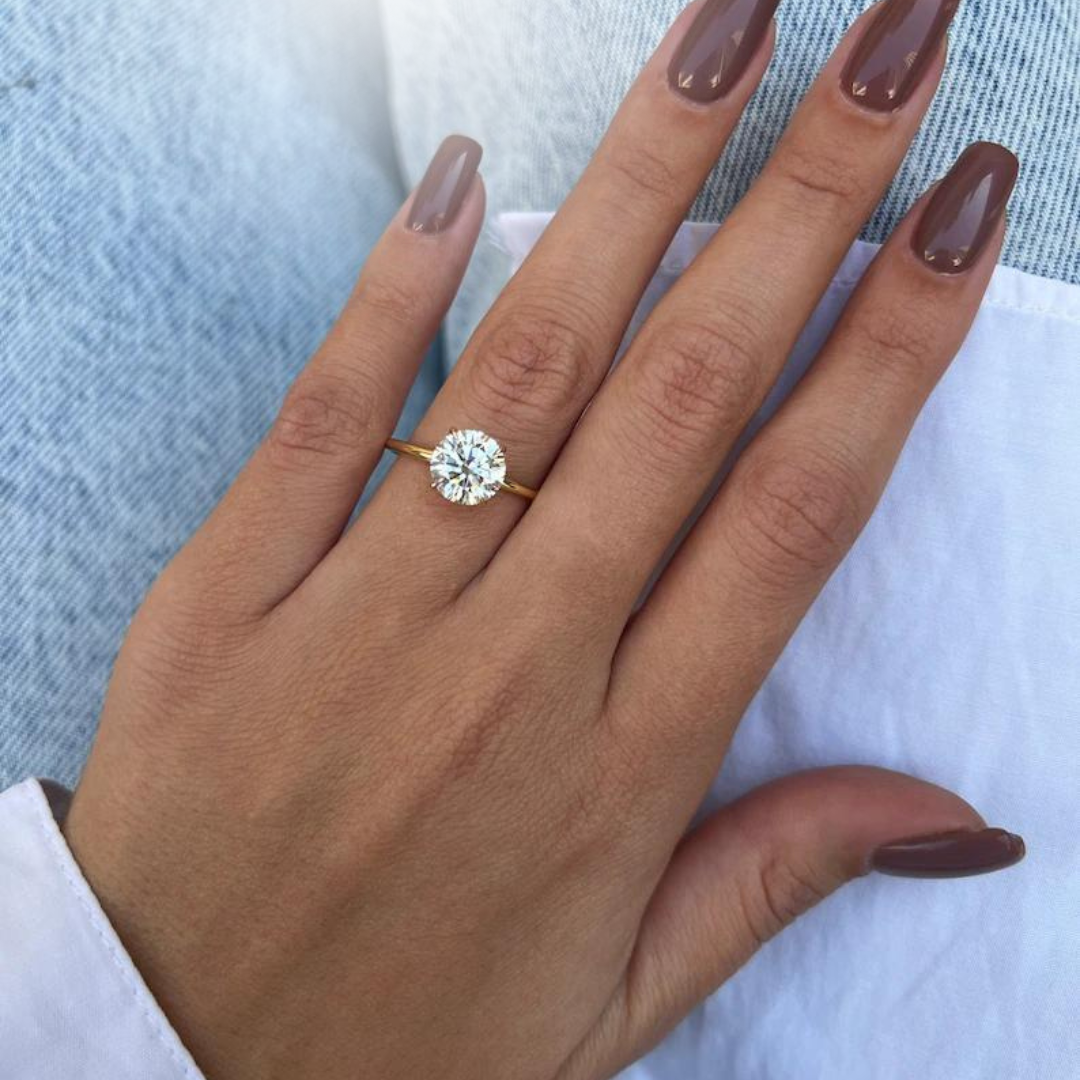 Solo Appt. For her
If you think you have your heart set on a round or an oval, or any shape in between we want to ensure you try on every diamond cut and ring style prior to making your decision. Our proprietary Bridal Display System allows you to try on all diamond cuts on your favorite engagement rings instantly. It's the most relaxed and fun way to try on rings. Your ring will be one-of-kind, and we want to help you hand pick it. Any customization or embellishment can be handcrafted by our Master Jewelers, creating a ring that is truly unique to you. Make your appointment here.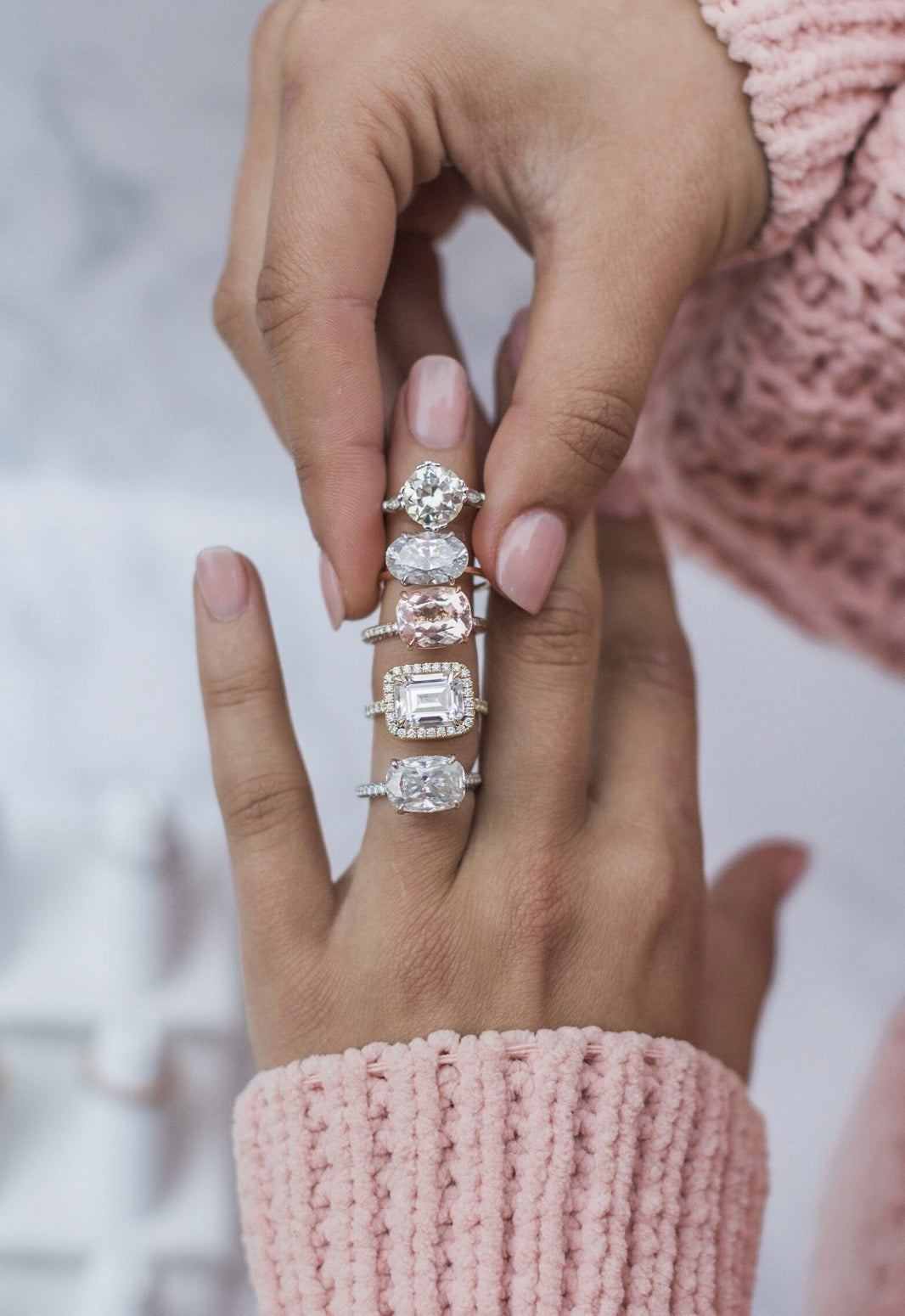 Zoom Experiences
Not everyone can visit our Tennessee studio so we creatively connect. Working with us remotely mirrors our in-person experiences, the only difference is you view your engagement rings via HD videos as we Zoom call. Your Diamond Consultant will mail your most loved picks so you can select your favorite in-person. We are right there with you along the way. As you try on, we help you make the best design choices for you. We take into account our hand shape and the other jewelry you wear daily. Make your appointment here.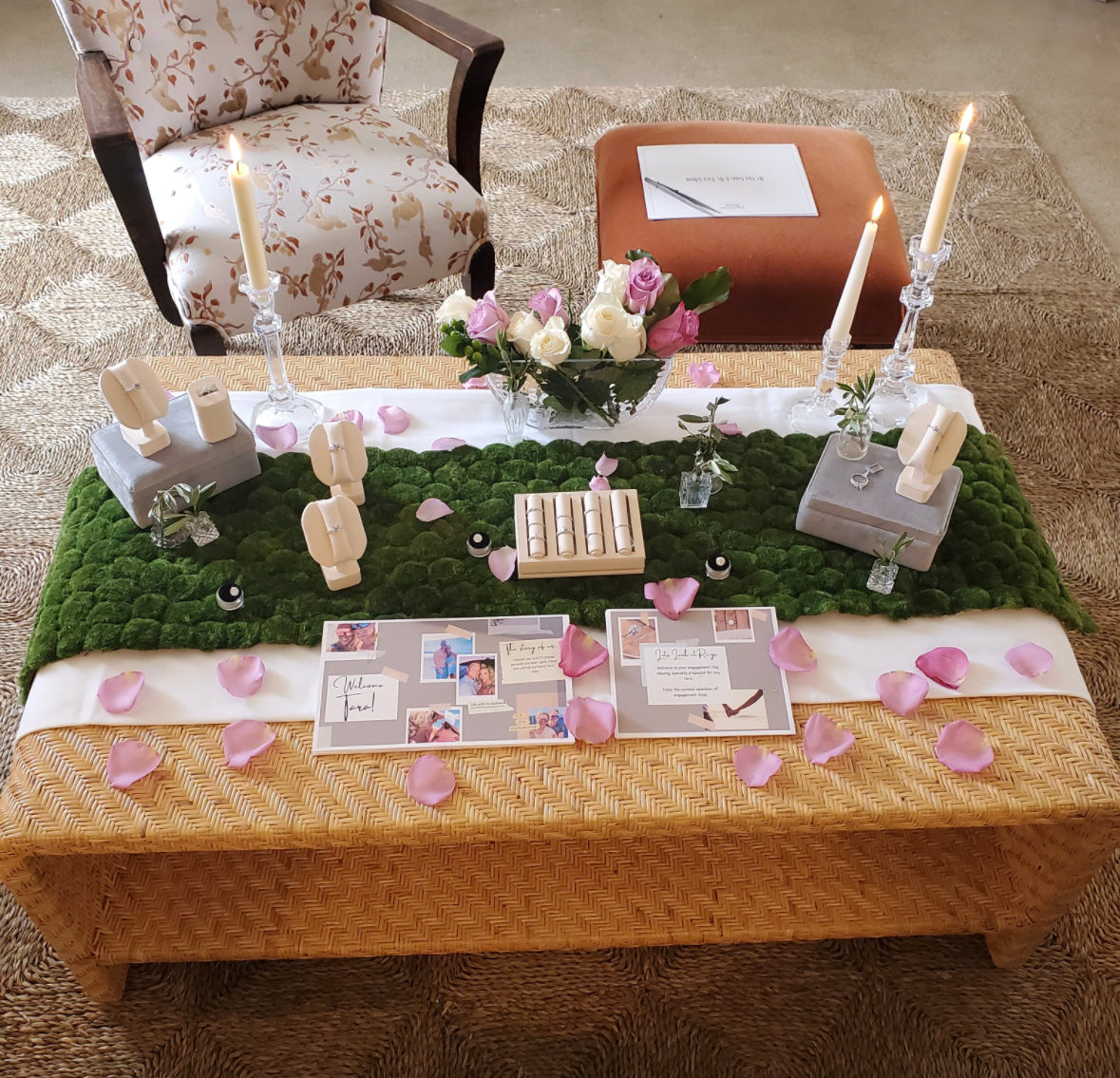 In Home or Destination experiences
These are a couple's favorite! After a brief conversation and a little social media recon, we hone in on our her particular style and determine his budget. We then bring an engagement ring experience to your choice of locations. Couples love that they can experience this next step together in an intimate and private atmosphere. From islands to the first place you meet, to your home, each is unique to the couple and their story. Make your appointment here.
Your product's name
$19.99
Don't See Your Dream Ring?
We make rings in days, not weeks. Our rings are custom made - everyone's dream ring is different. Our proprietary system allows us to create engagement rings in as little as 24 hours designed around your specific needs and with our best price guarantee.
Looking at other stores and want a price comparison? Text/ Call with picture and diamond size, and we will provide a price in less than 12 hours.
Your product's name
$19.99
And so their story begins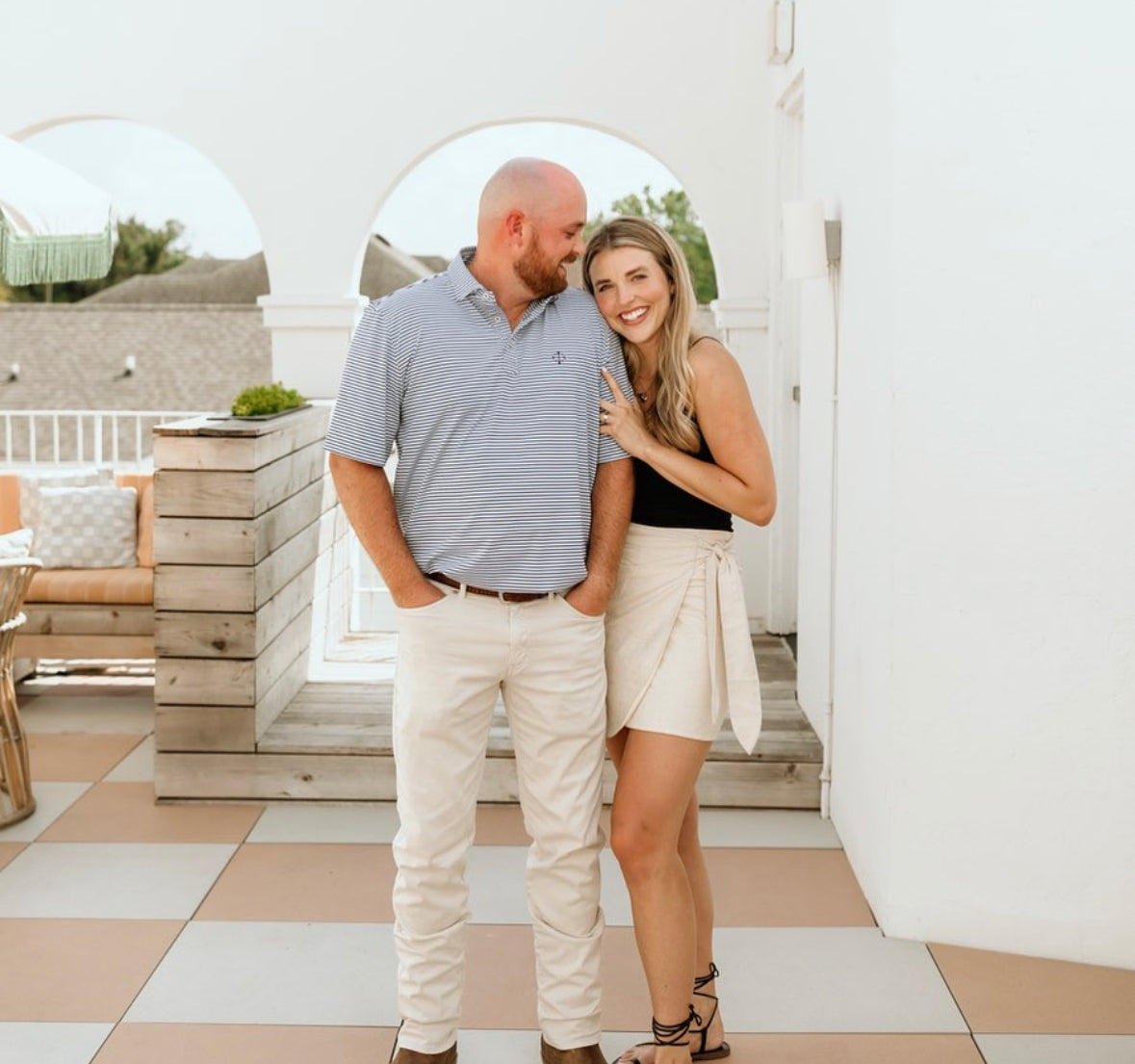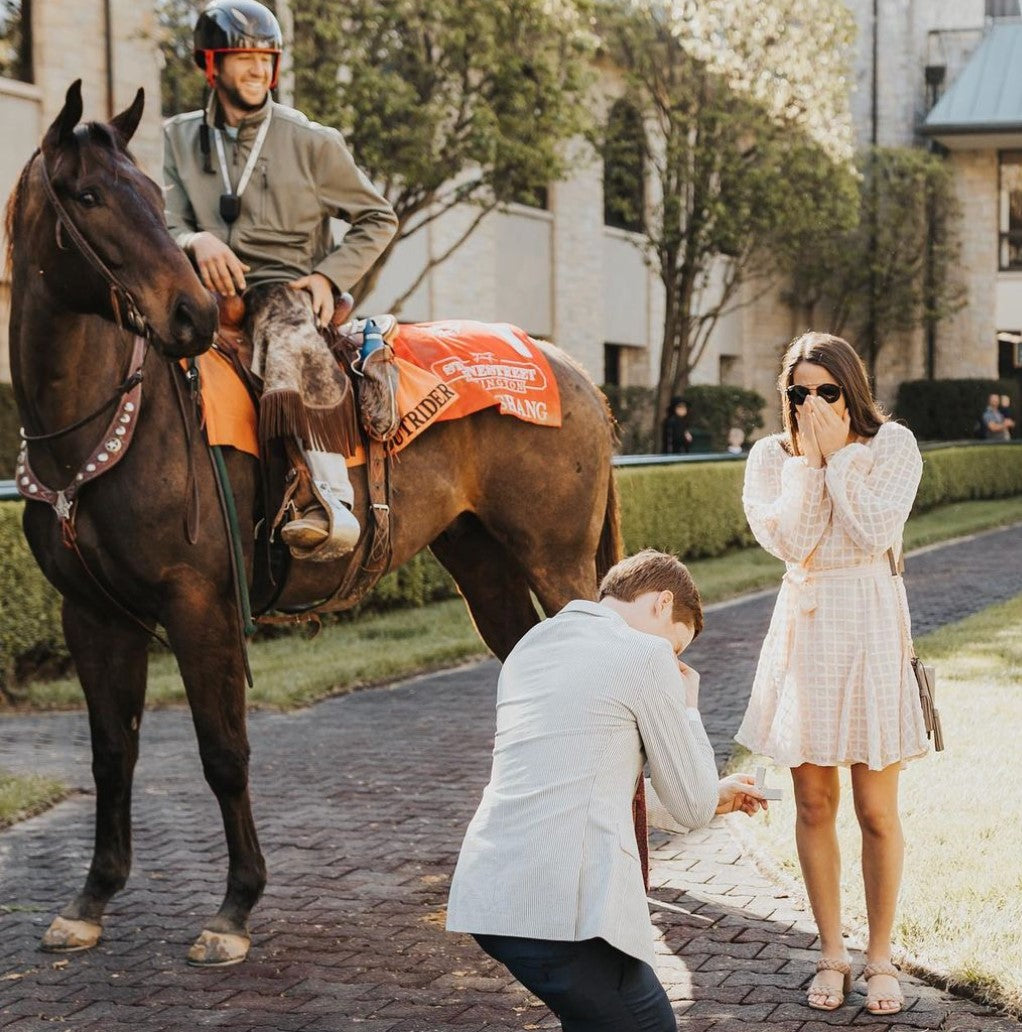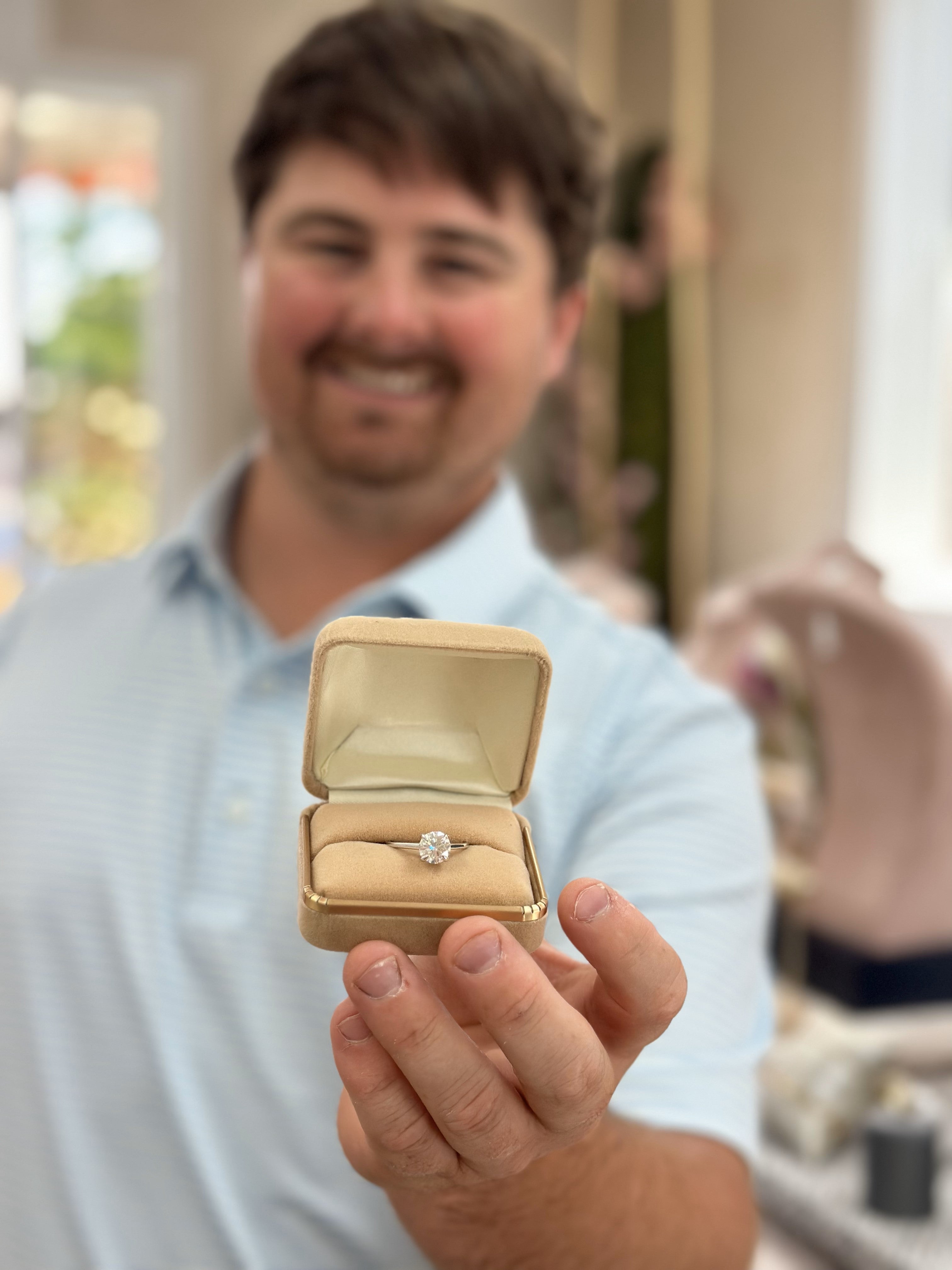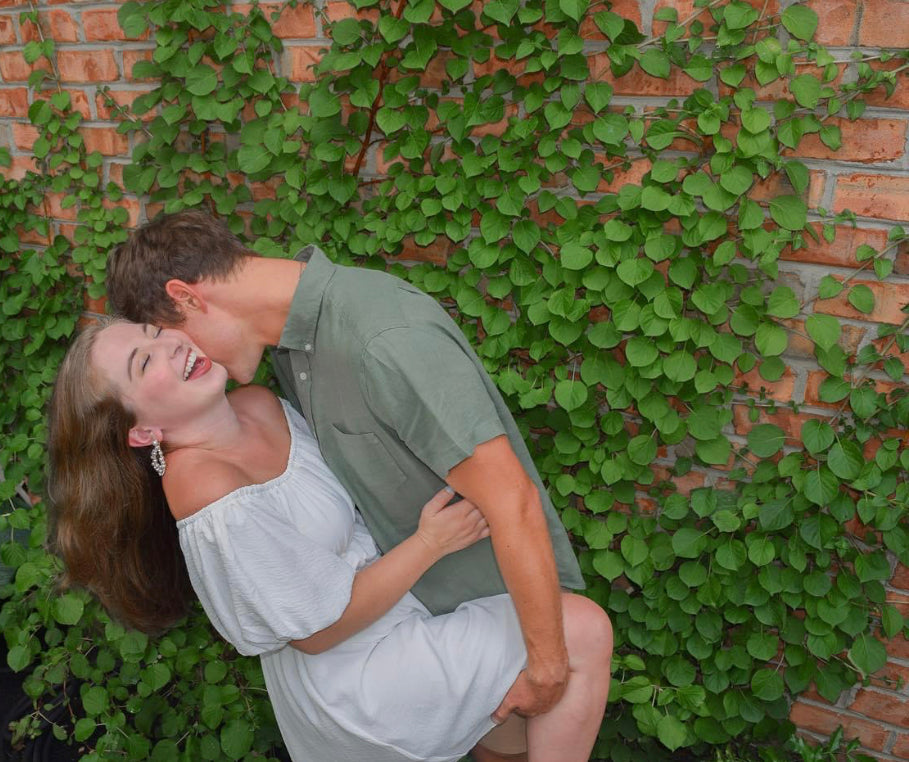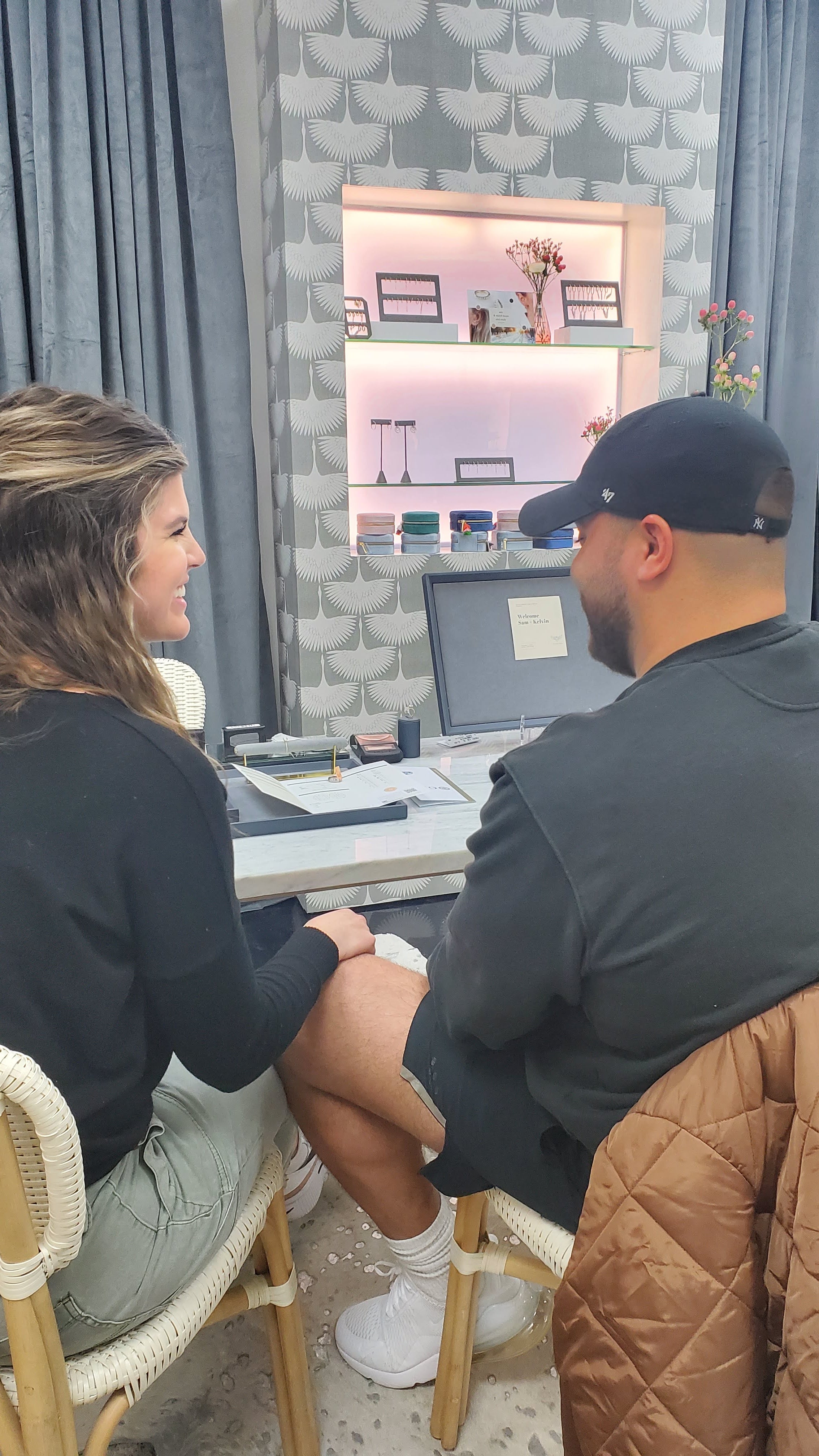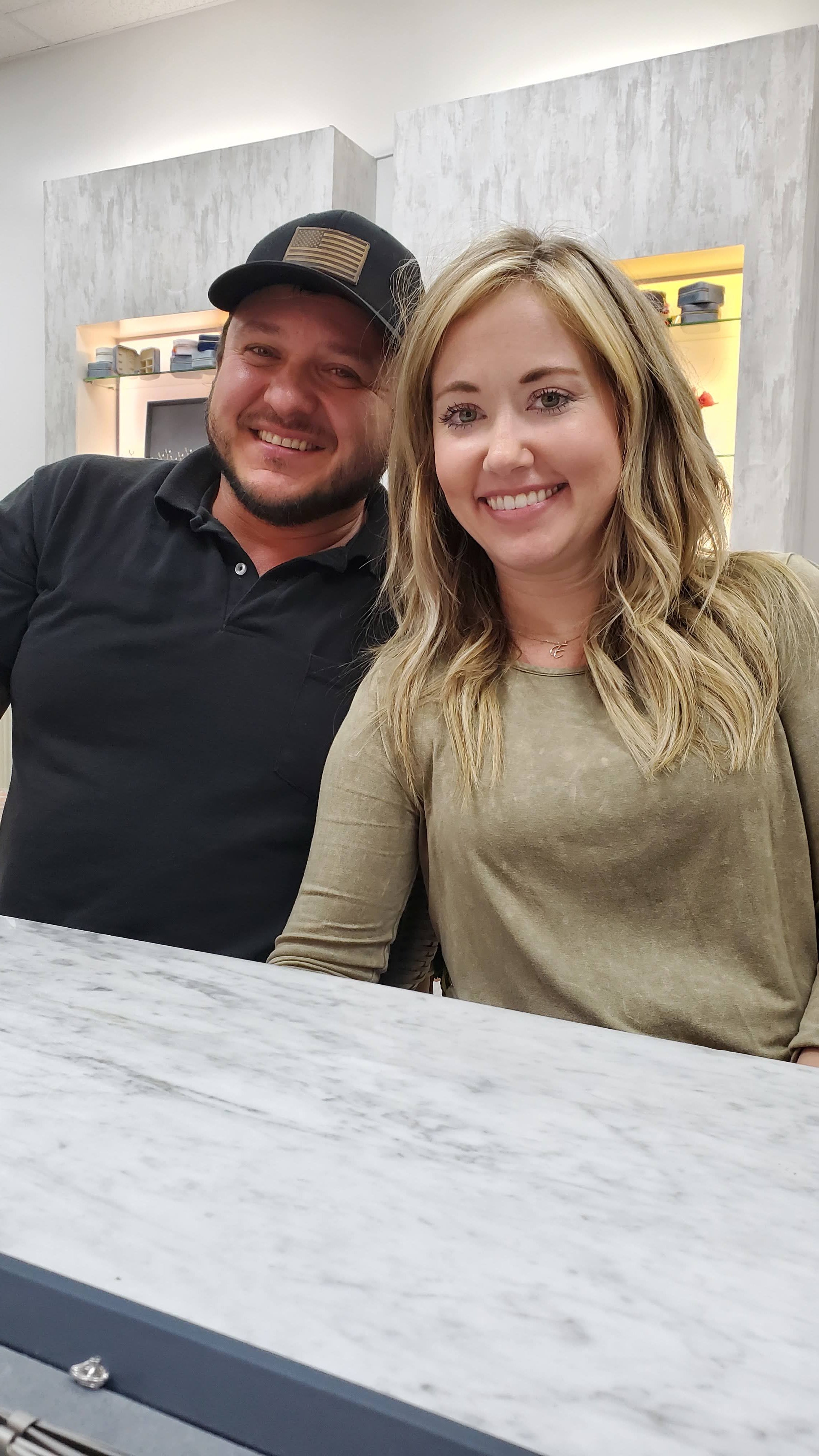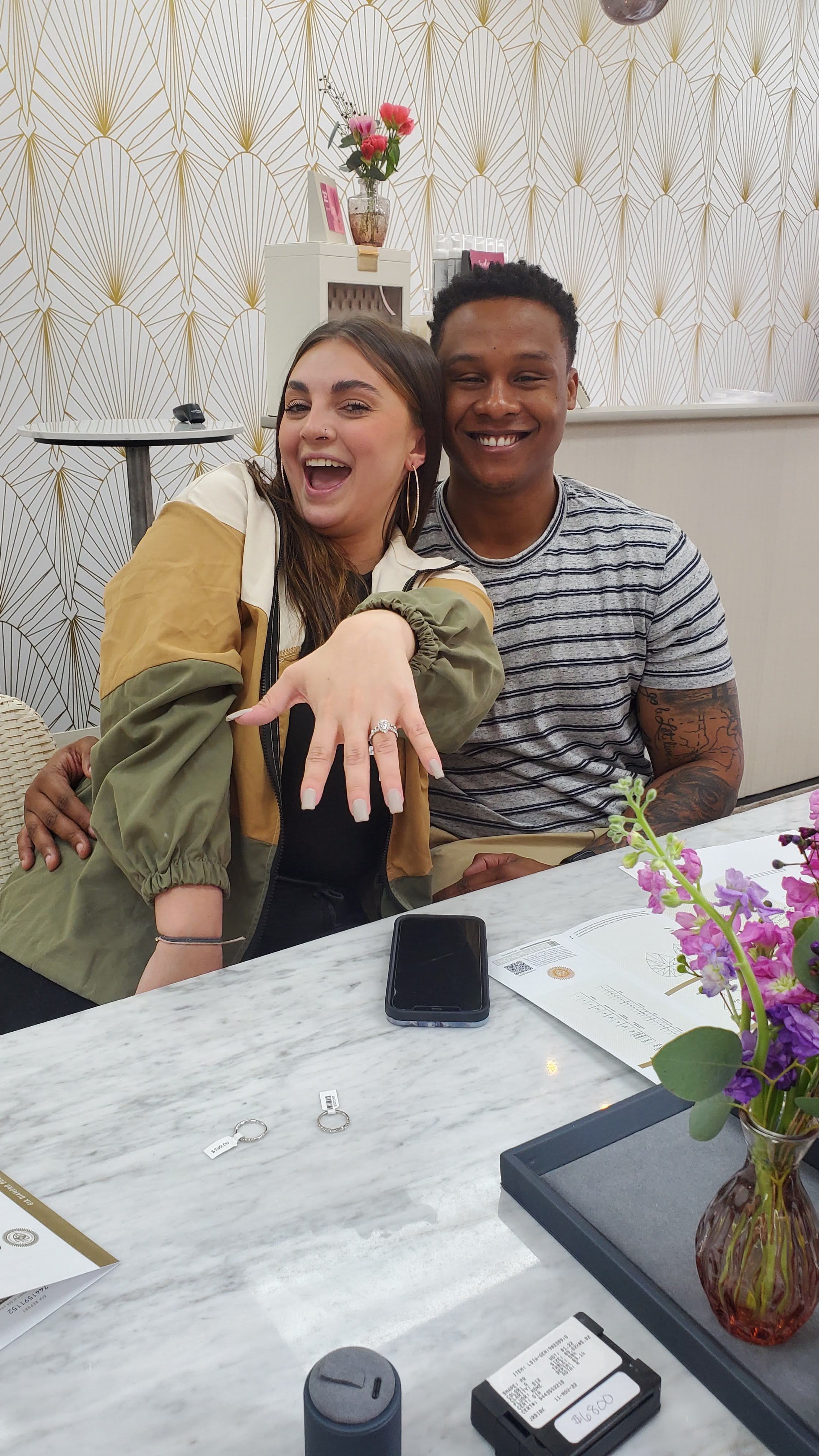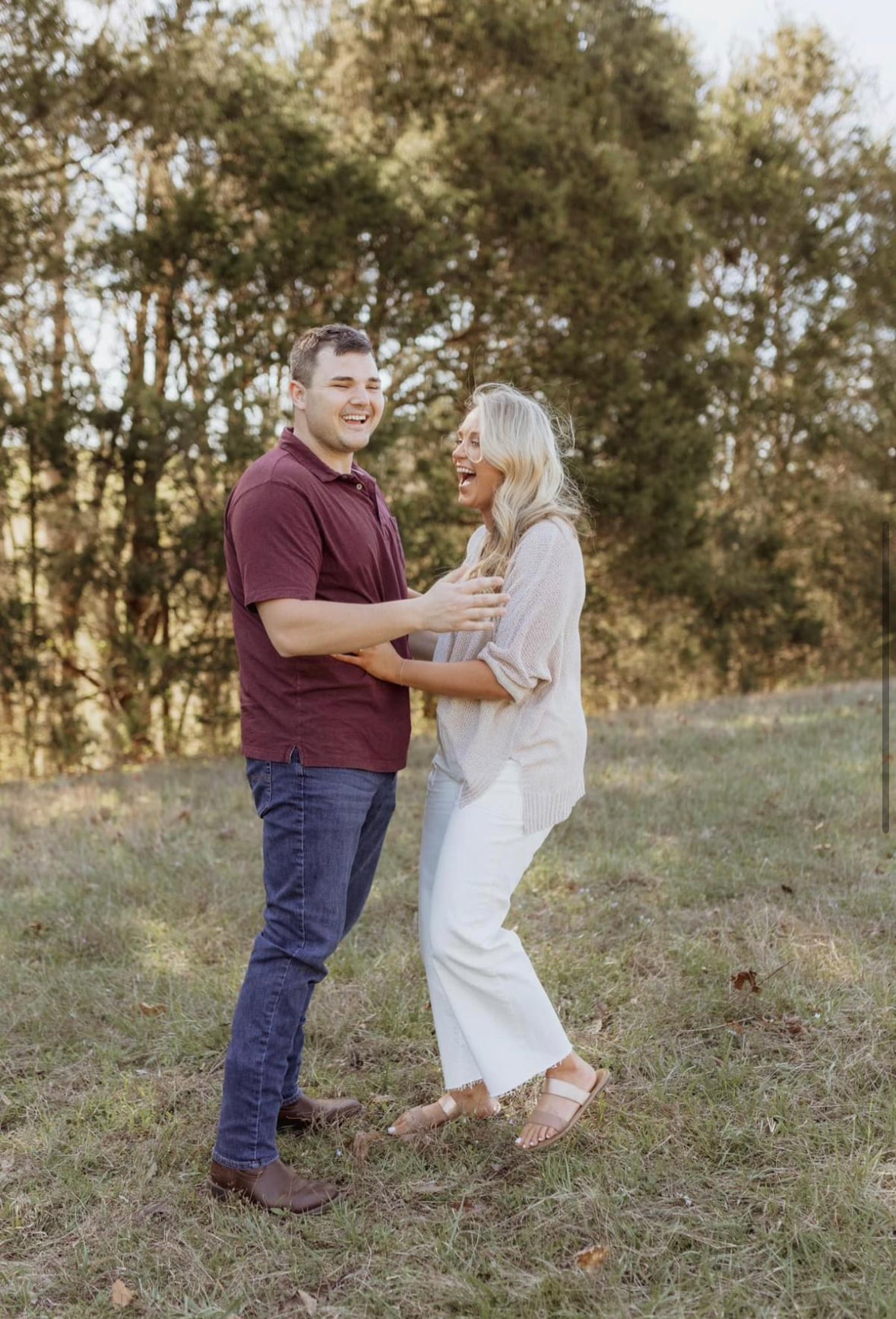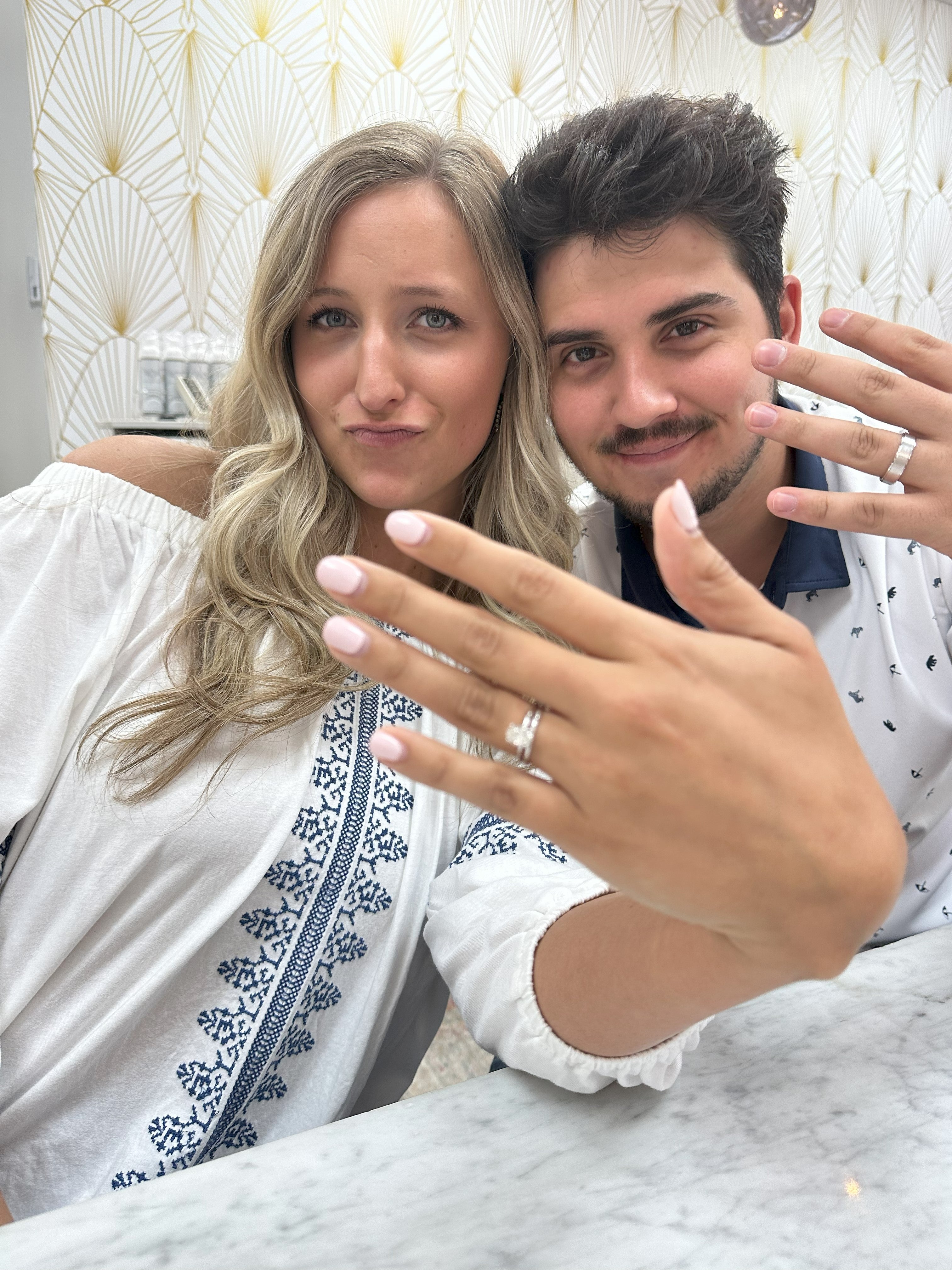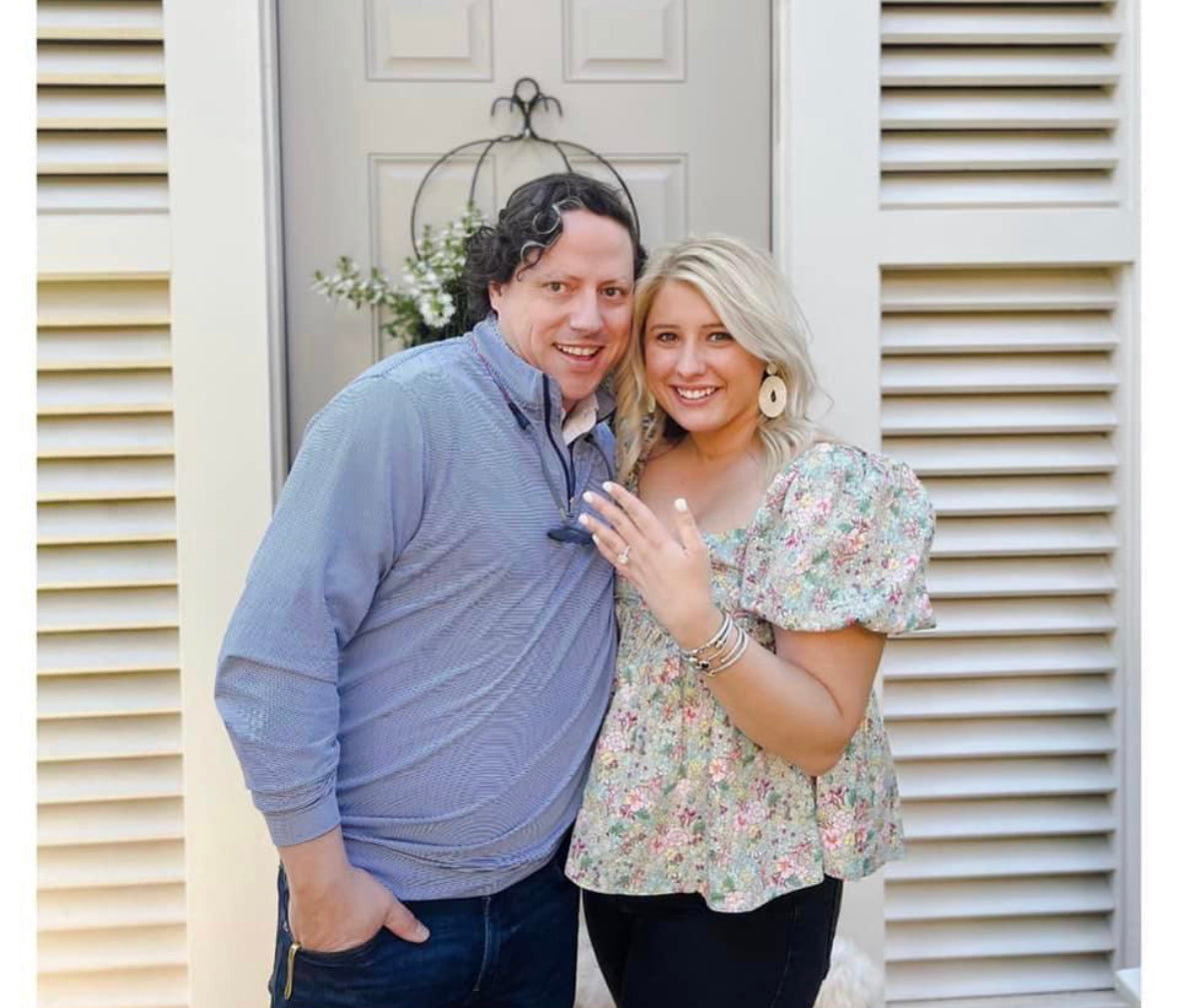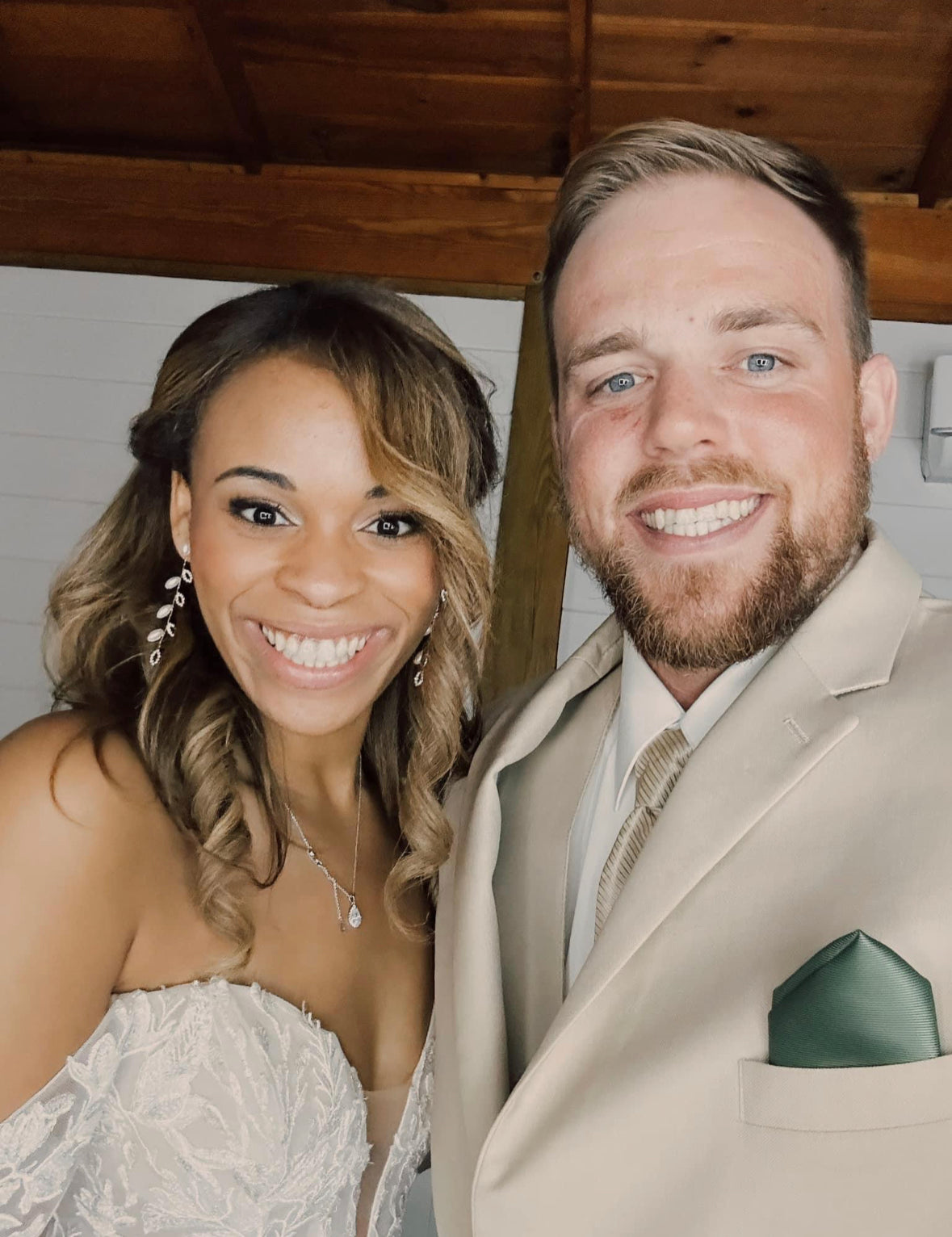 What couples are saying about TFH!
Chad McMillian
We have never felt so welcome in a jewelry store, ever. We were a little nervous because neither of us had ever shopped for engagement rings before. Our diamond consultant was Jennifer and we had never met her before but it was like she knew us. She listened to everything my girlfriend said, and she created her dream ring. This is the only way to engagement shop! It was so personal and perfect.
Arnold Adams
I had been to several other stores to get prices for an engagement ring or my girlfriend. I had a good idea of what she wanted. I went to 4 other stores before I found The Finery House. The knowledge level and relaxed atmosphere was unlike any other store I visited. They made the ring for less than every store I went to plus I got a larger diamond.  I will do all my jewelry shopping here from now on!
Kelly Riley
I felt like my boyfriend was about to be shopping for an engagement ring for me. I wanted to be sure he picked a style that I liked. I walked in and explained the situation to Kelli. I thought they might act like that was strange since I wasn't the one buying it. Instead, it felt like we had been friends forever. She said it was really common and they helped women find their perfect rings all the time.  It took a long time for me to find my dream ring because she literally let me put on every ring in the store. Turns out the ring I love was totally different than the picture I had saved on my phone. So glad I did that first because he went to Kelli 2 week later and got the exact ring I picked out.
Adam Knight
I reached out to plan an appointment for my girlfriend and I. I didn't know what style she wanted, and we had friends who did an engagement experience here and they said we had to go. I didn't know shopping for diamond rings could be like this. Abby helped my girlfriend Claire find a ring she loved. Totally not like the jewelry store experience I expected. I had told Abby what my budget was, and she only showed us rings in the price point. Abby researched Claire on social media to have ring ready that she somehow knew Claire would like. It's like she was an engagement ring whisperer.  I had the ring to propose 8 days after my girlfriend and I met Abby. Can't believe how easy this was and how special Claire
felt.
Laura Berkshire
I made an appointment to upgrade my engagement ring. When I got there, Kelli introduced herself to me. She had asked for pictures and sent me options via text before our meeting. I was involved when my husband purchased my ring 20 years ago. I explained how I wanted a new look but also felt sad about losing the ring he gave me. Kelli had engagement styles with larger diamonds ready for me. She even had a welcome sign with my name on it. I had never seen rings with such detail. I found a ring and a diamond I loved. She even had a necklace there that she suggested we put my original diamond in. When I spoke, she listened. When I was indecisive, she was patient. This experience was not recognizable to the experience my husband and I had 21 years ago. This was the best experience. I love my new ring and my necklace that I wear close to my heart every day.
Lorane Miller
I had a close friend who had The Finery House update her engagement ring, but they used her diamonds. I couldn't believe it was her same diamond because it looked bigger and brighter. I loved it and wondered if they could do the same for me even though I live in Florida. I called and asked quite a few questions. Jennifer sent a follow up email thinking me for calling and sent me ideas right after our call. We Zoom called a few times and 2 weeks later I have the most stunning ring. I can't believe its my diamond. My new ring is gorgeous! We did everything over the phone and it was way easier than dealing with my local jeweler who takes 2 weeks just to change a watch battery or size a ring. They might not be down the street but I will call them for all my jewelry needs, even ring sizing's or cleanings.  
Sam Steadman
My best friend and I were both engagement ring shopping at the same time. He had a friend tell him to go to Jared. He found a ring he liked there and called me because our girlfriends wanted something similar. My aunt had told me to go to The Finery House. I just walked in and it was not anything like I was expecting. A lady named Kelli helped me. She was so easy to talk to. I trusted her and it felt like she really wanted to help me not just sell me something. I couldn't believe the price for the same quality of diamond was so much less than what my friend was priced at. Thankfully he hadn't purchased it yet. We both went back together and got our rings there. I later brought my fiancé back and Kelli told her all about the ring and how special it was. We go back in a few months to get bands. This is hands down our jewelry store going forward.
Stephanie Hollard
I met Abby getting a Gitled Thread bracelet. We were just talking, and I told her how I don't love my engagement ring any longer. She showed me some pictures and set up a time for me to come into The Finery House. I had told her a price range I would like to stay within. When I came for my appointment, she had a sign that said my name with all kinds of rings and diamonds. She was so patient as I tried on rings over and over. I couldn't believe how she had ring styles that I loved and all within my budget from our brief conversation. I picked a ring that day and she called me to tell me my ring was ready 2 days later. She even let me meet their jeweler, Jerome, would told me all about the process of making my new rings. I didn't know a jewelry store could be like this. I always think of them as stuffy and cold. It was the best experience, and I couldn't love my ring more!