bring your jewels back to life
So many women have jewelry they don't wear because it's dated. We remove the gemstones and then reset them into jewelry that is your style.
Our top twenty style are below. Prices can vary widely based on how many gemstones stone and size of gemstones.
Engagement Ring --> Necklace
Classic Necklace Mounting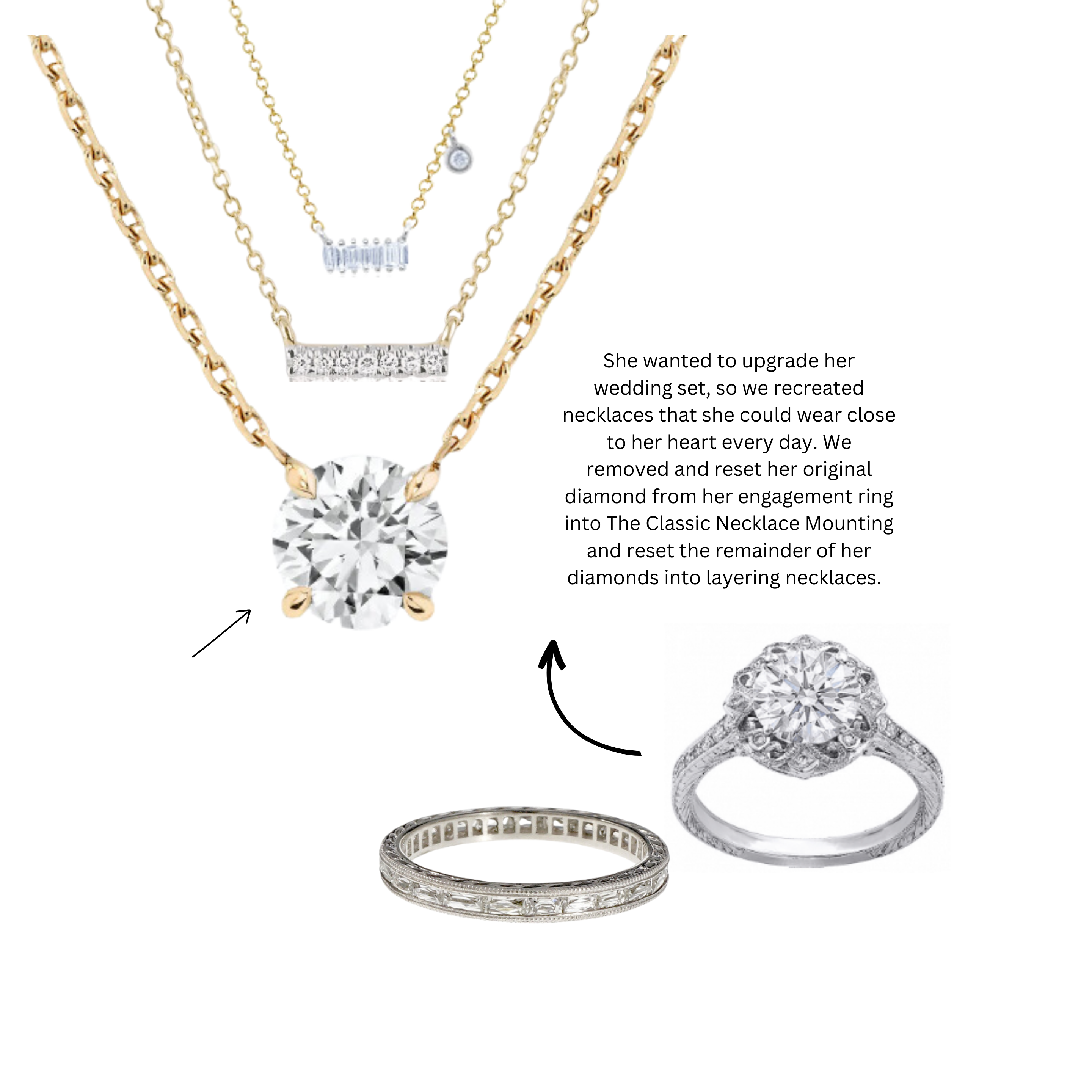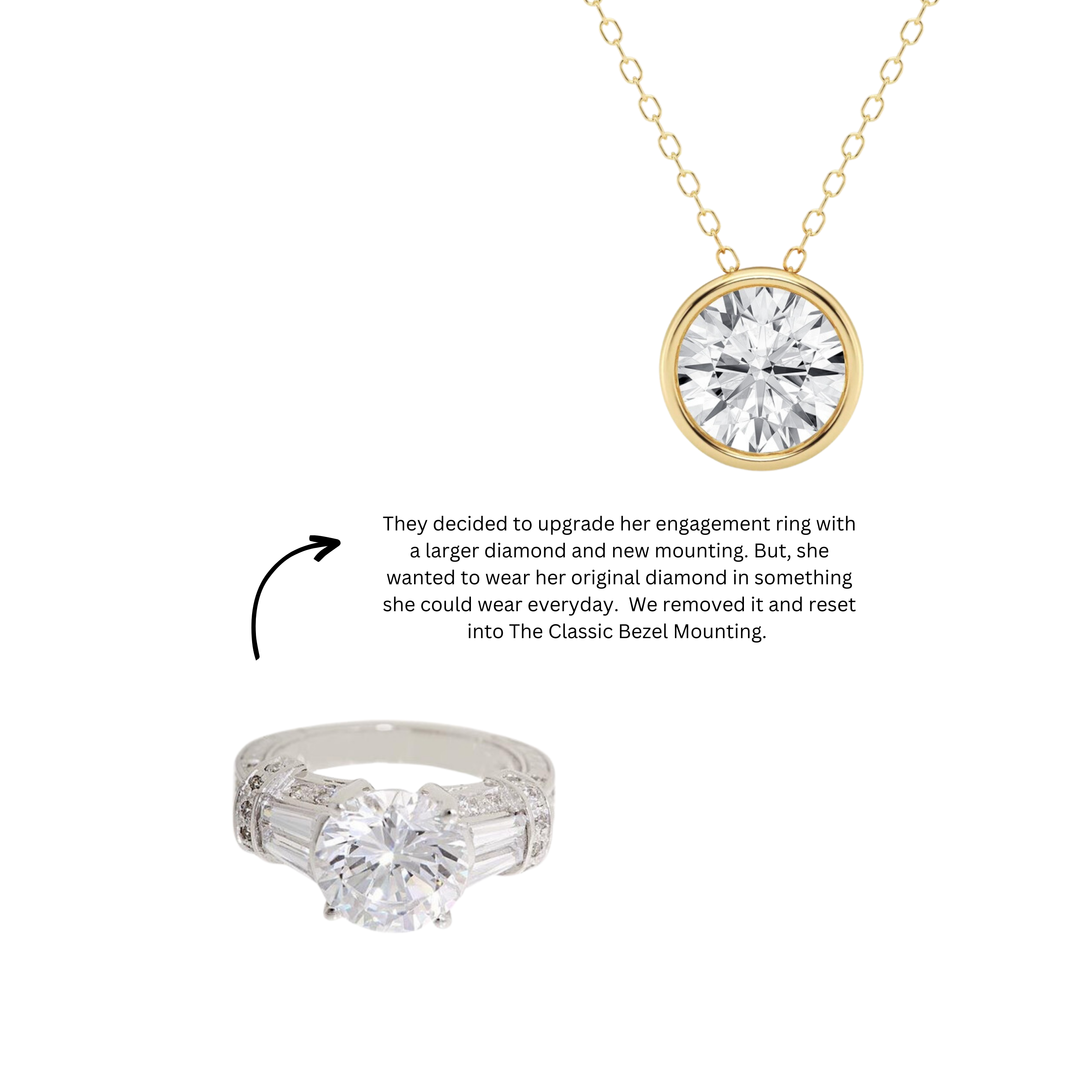 Engagement Ring --> Necklace
Classic Bezel Necklace Mounting
Engagement Ring --> Earrings
Frame Stud Earring Mounting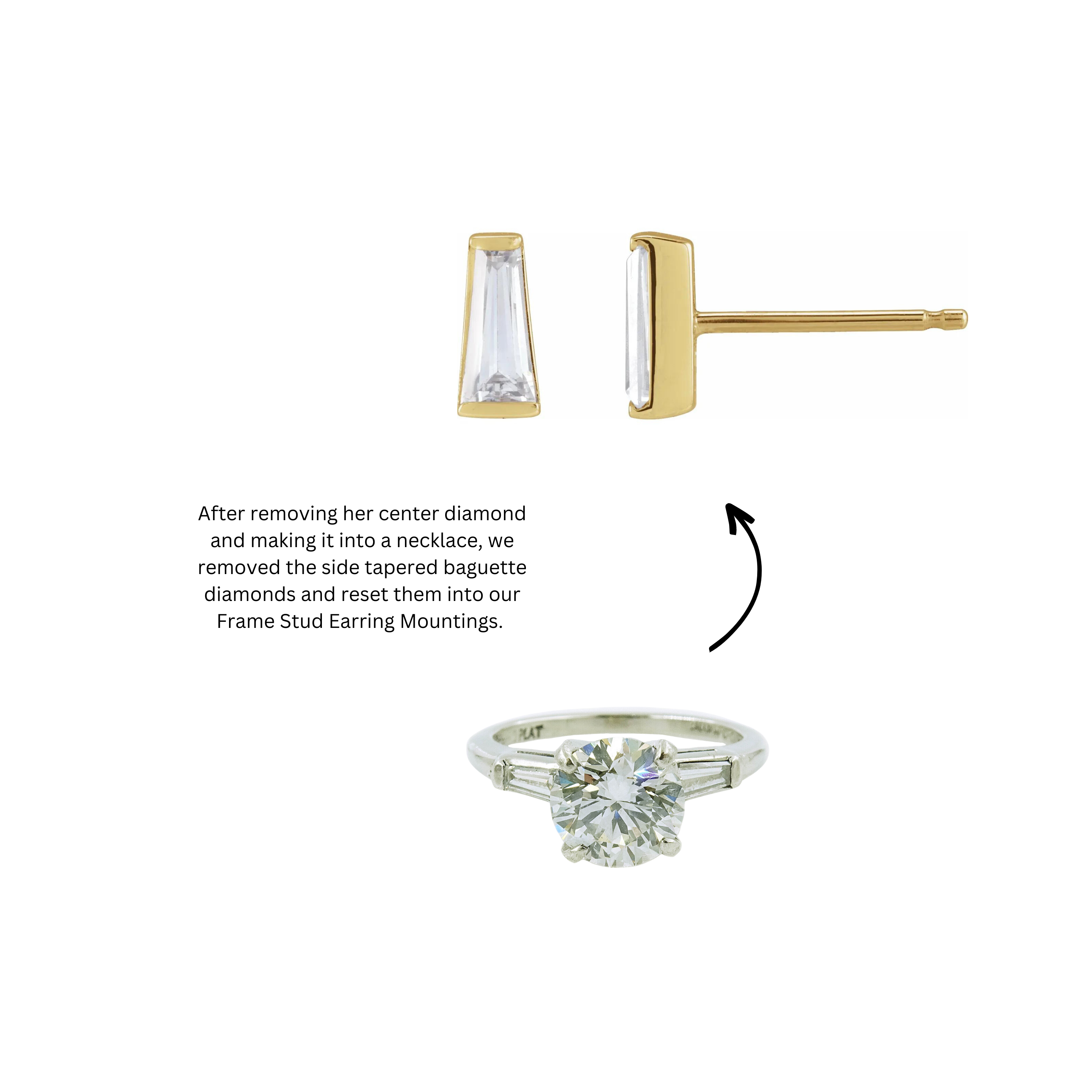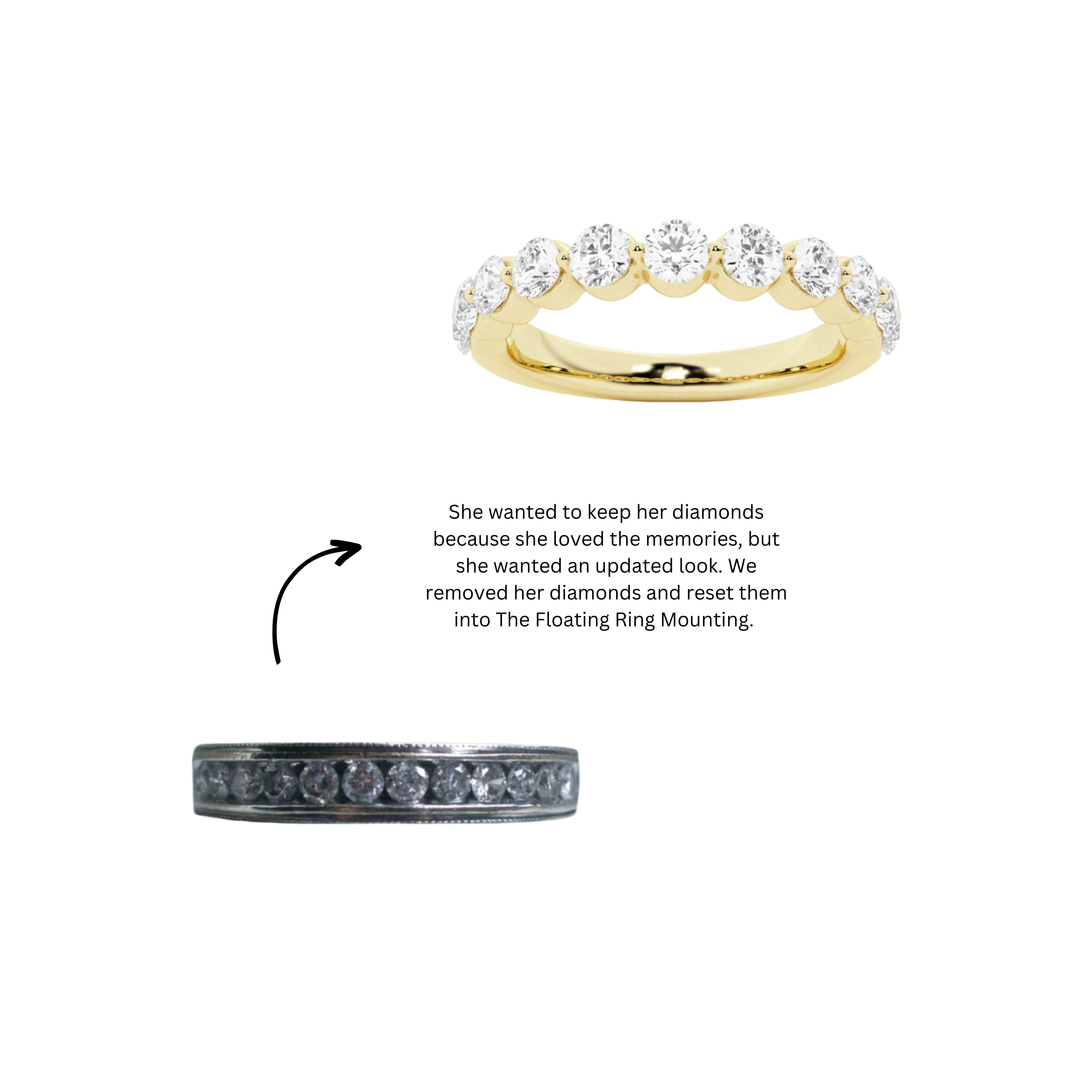 Old Wedding Band --> New Wedding Band
Floating Ring Mounting
Old Ring --> New Ring
3 Stone Accent Ring Mounting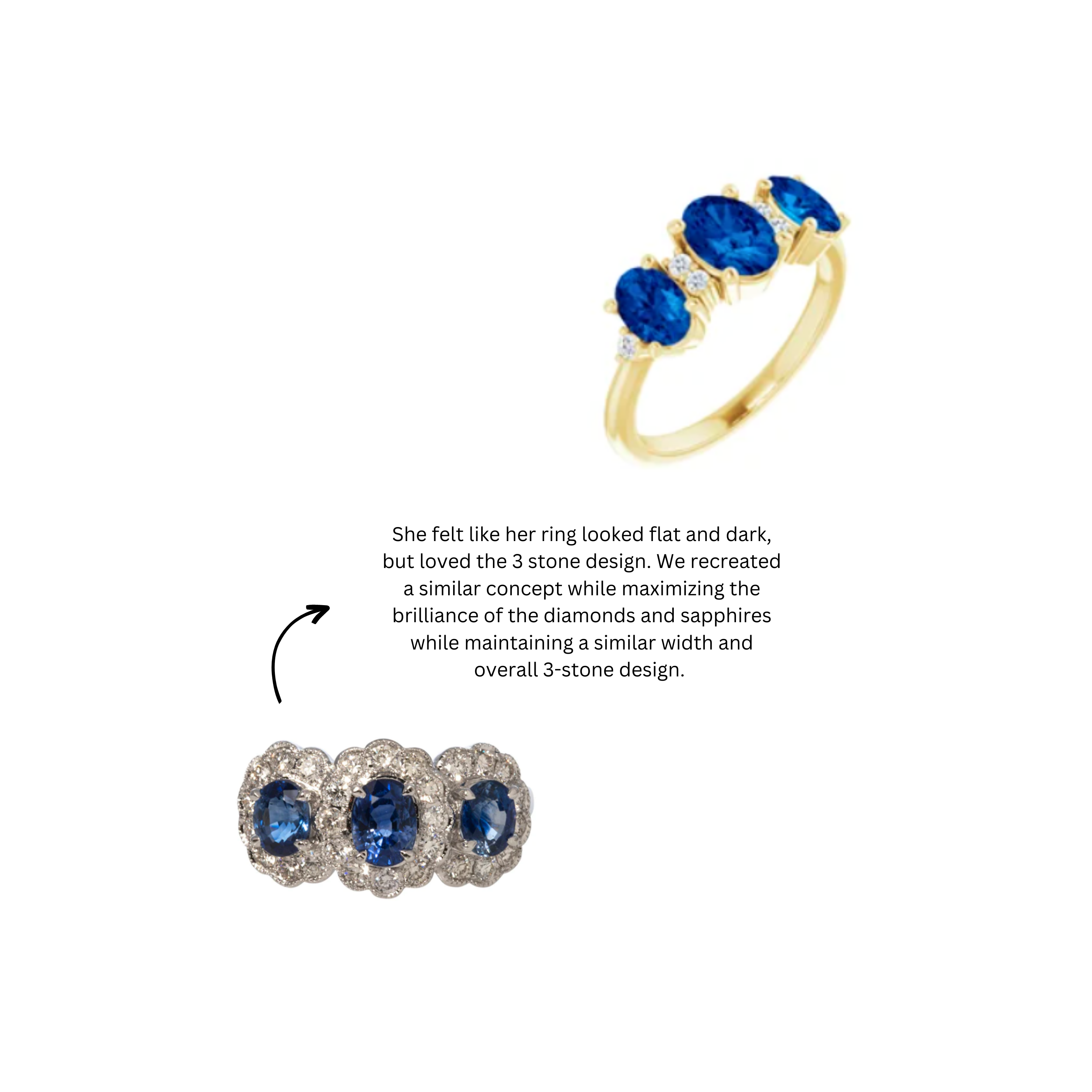 Engagement Set --> New Ring
Toi et Moi Ring Mounting
Dated Ring --> New Ring
Held Tight Ring Mounting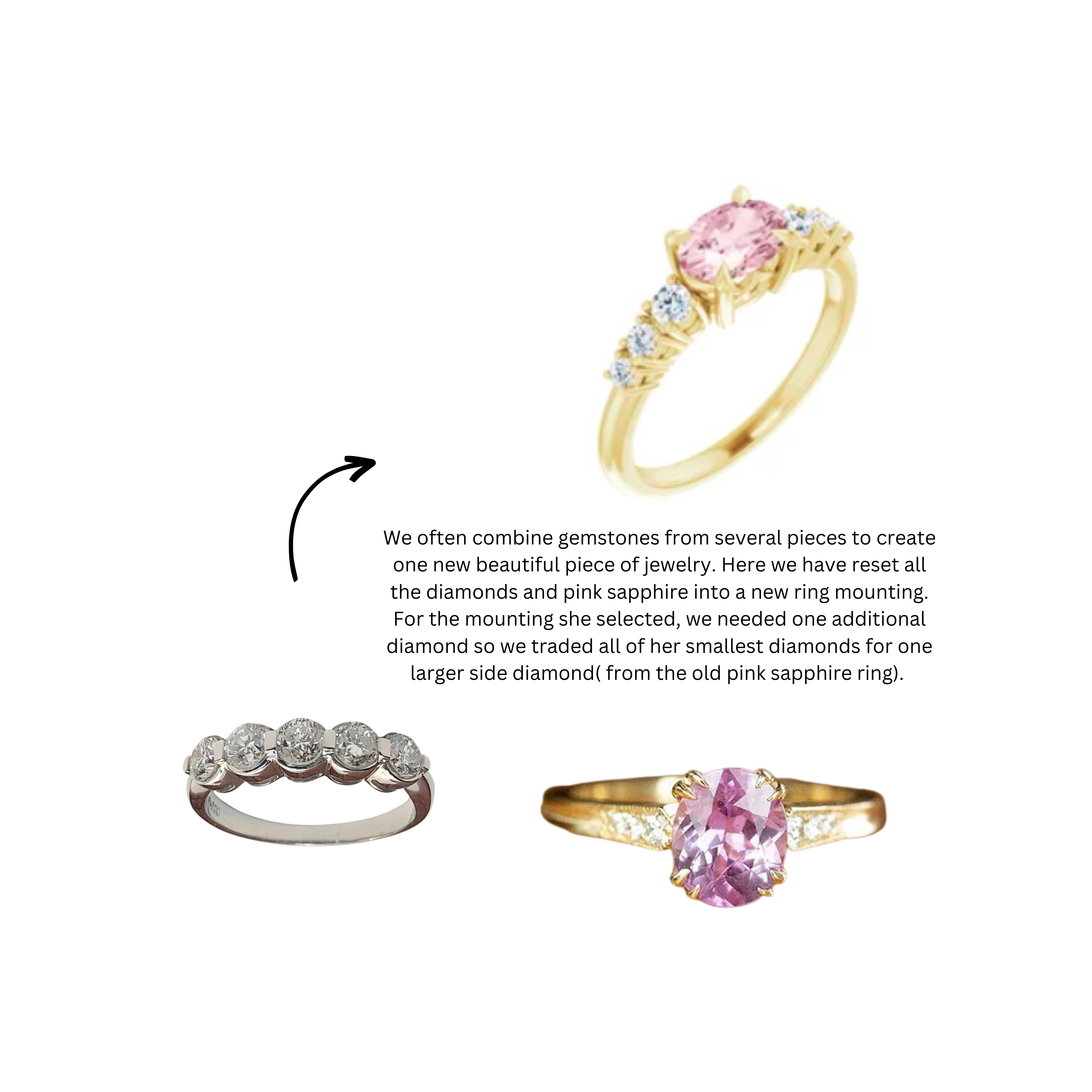 2 Dated Rings --> 1 New Ring
6 Stone Right Ring Mounting
1 Dated Bracelet --> 2 New Bracelets
Flexible Tennis Bracelet Mounting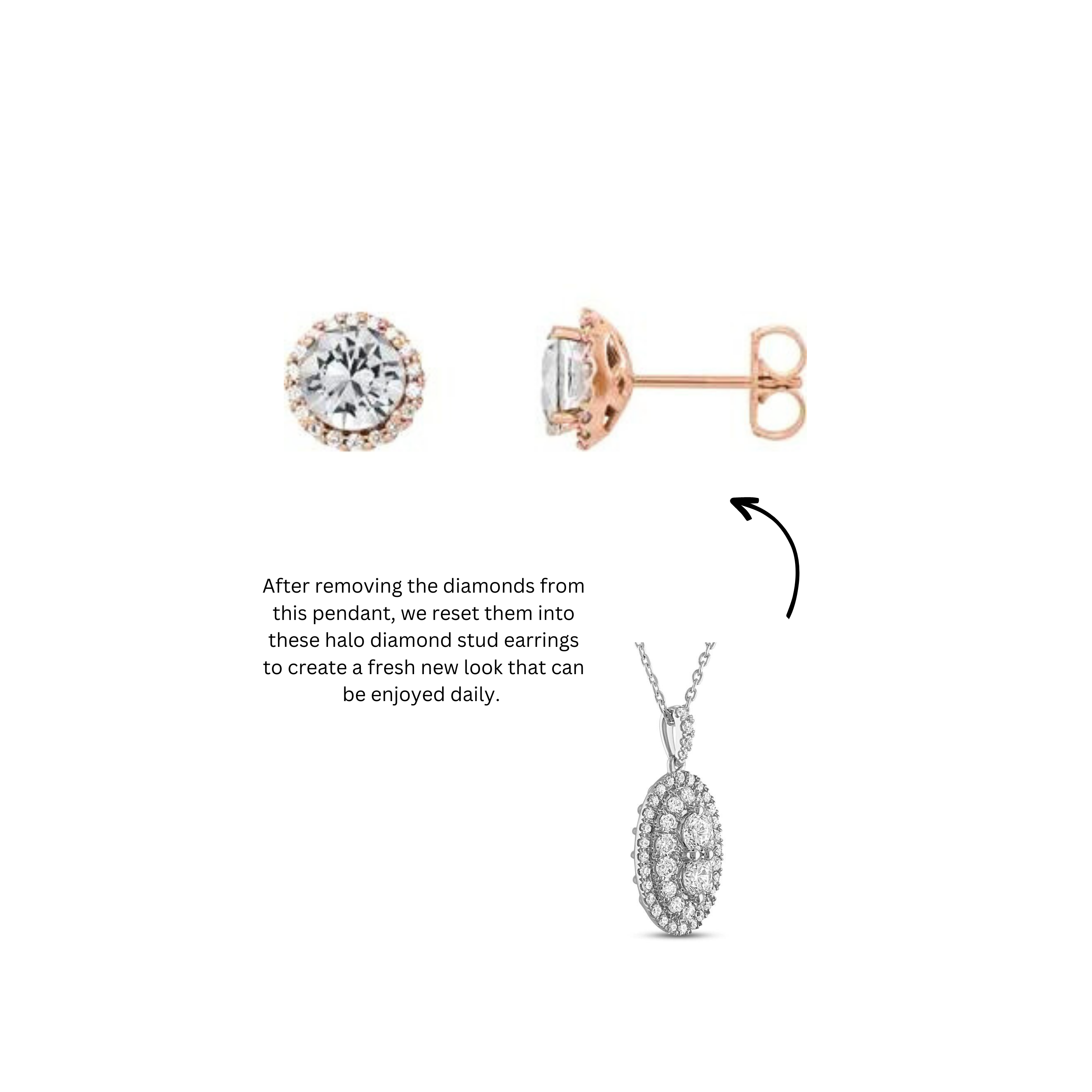 Pendant --> Earrings
Halo Stud Earring Mountings
Dated Ring --> Necklace
Halo Pendant & Necklace Mounting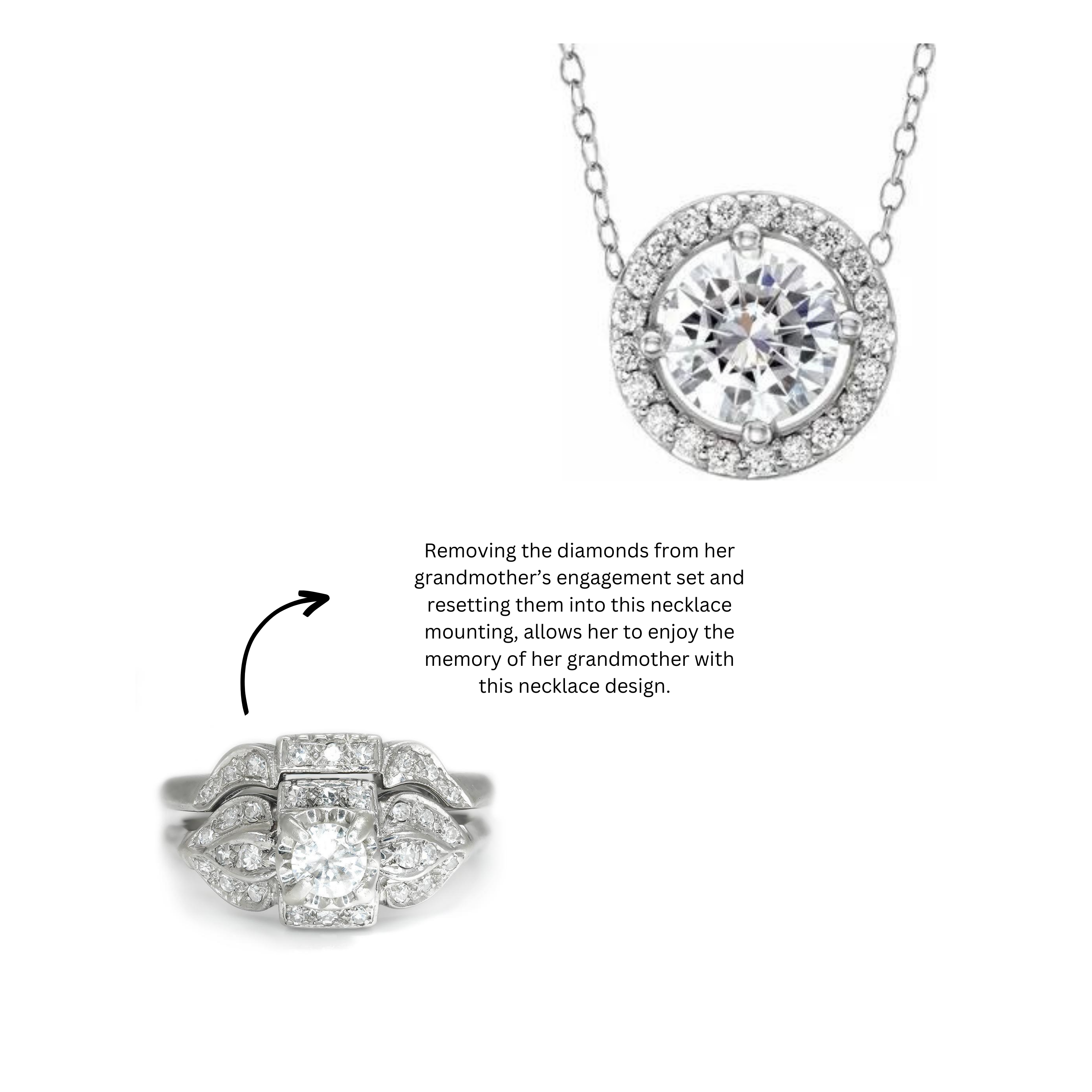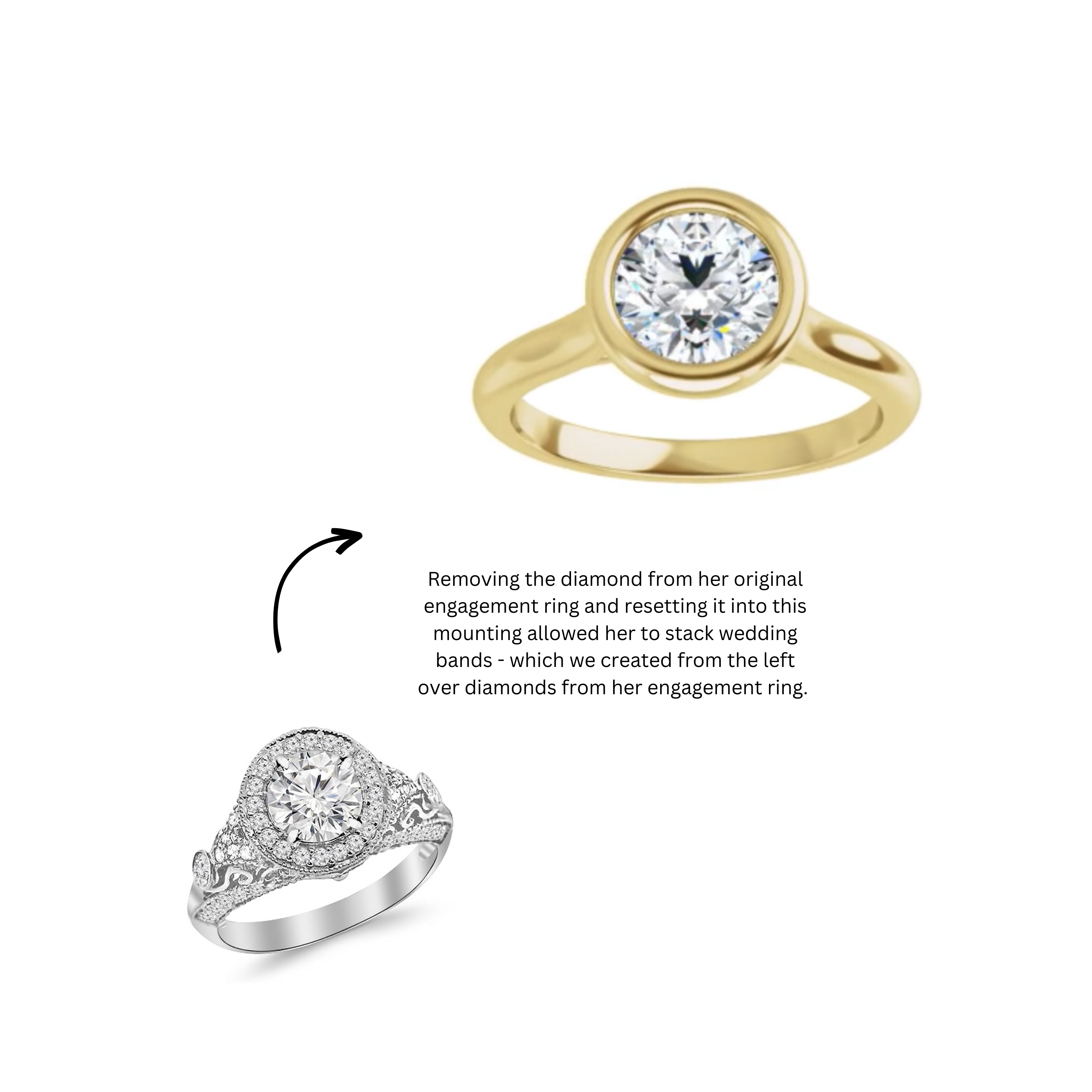 engagement ring --> Right hand ring
Round Bezel Ring Mounting
Dated ring --> Earrings
Large & Small Diamond Pendant Mounting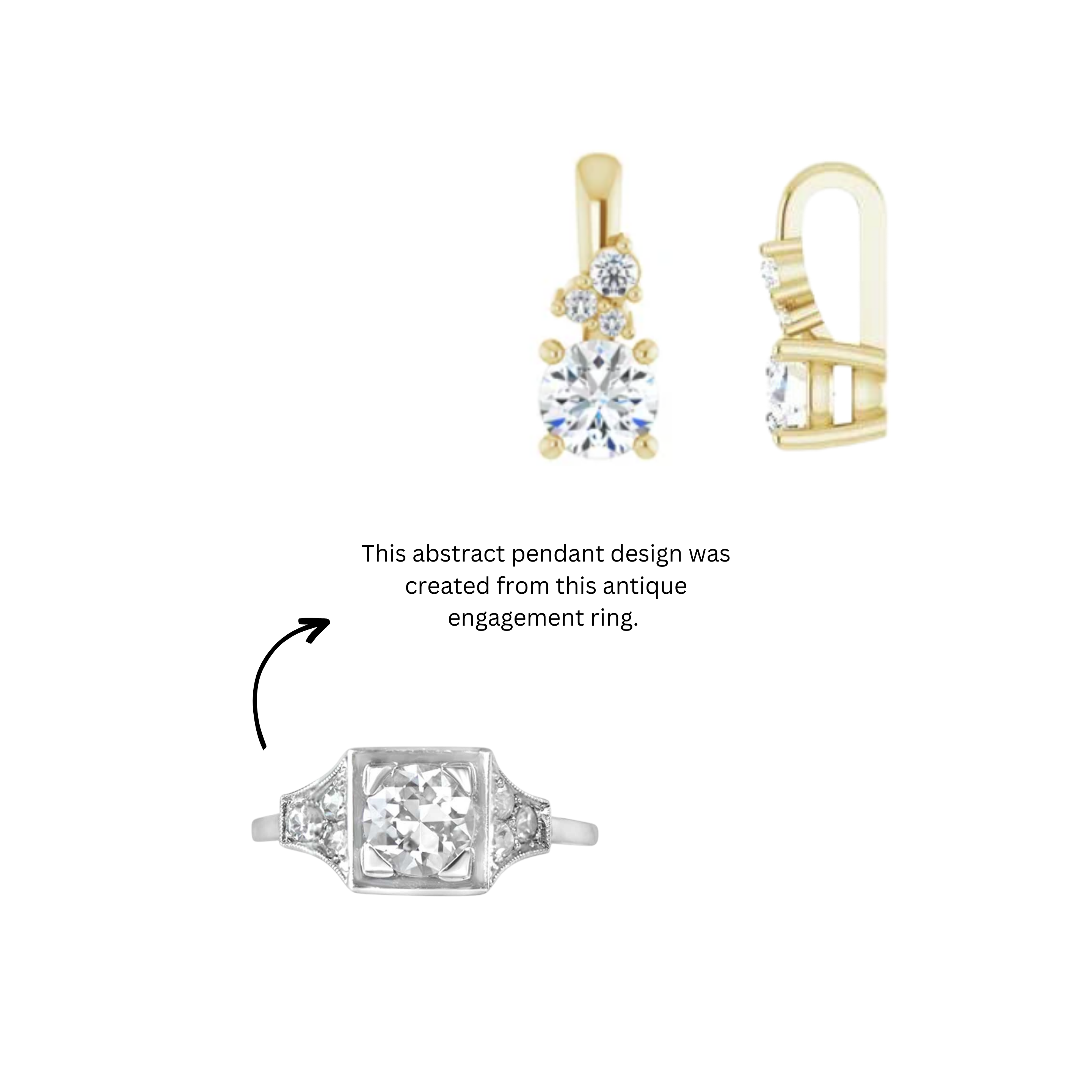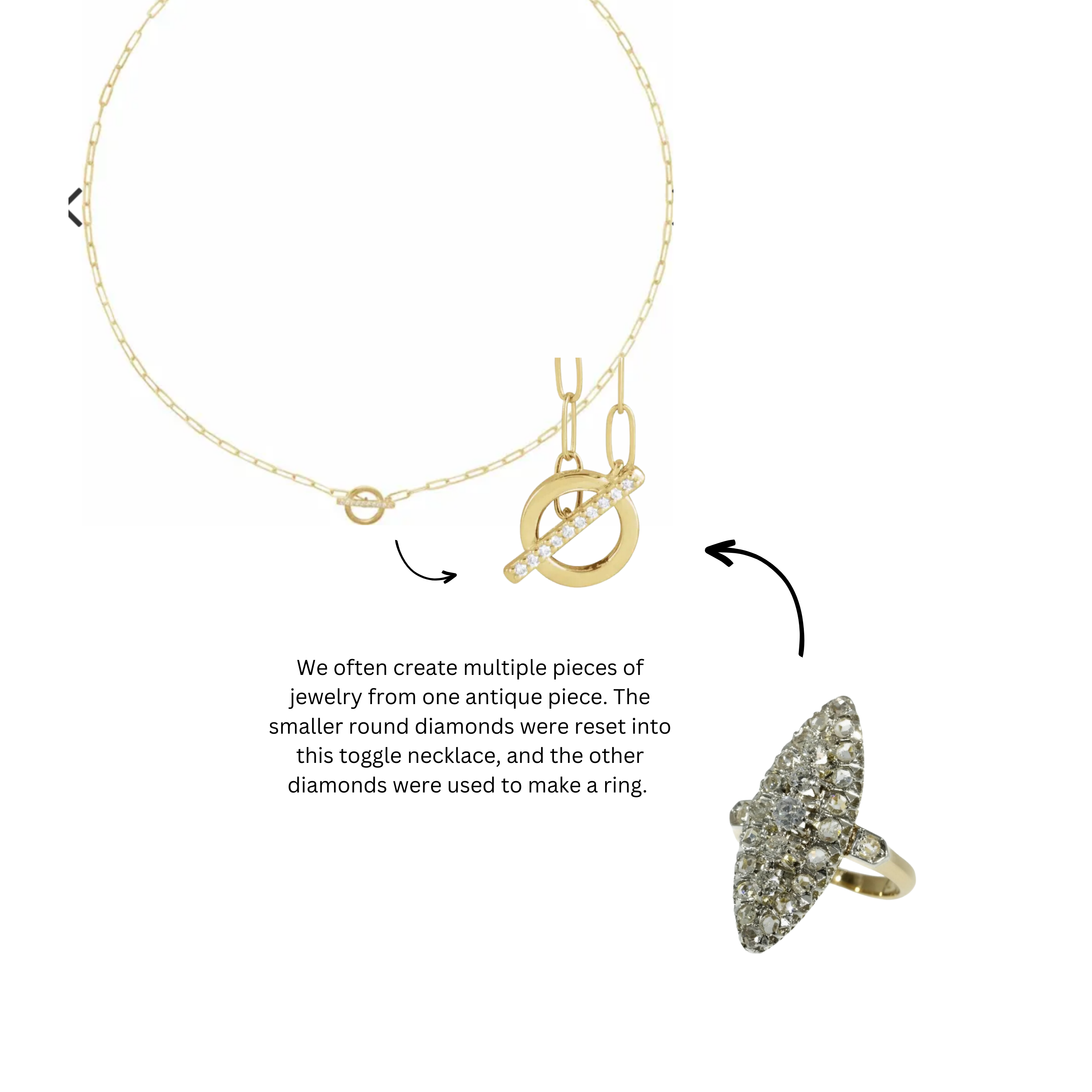 Dated Ring --> Necklace
Diamond Toggle Necklace Mounting
Dated ring --> Necklace
Vertical Marquise Bar Mounting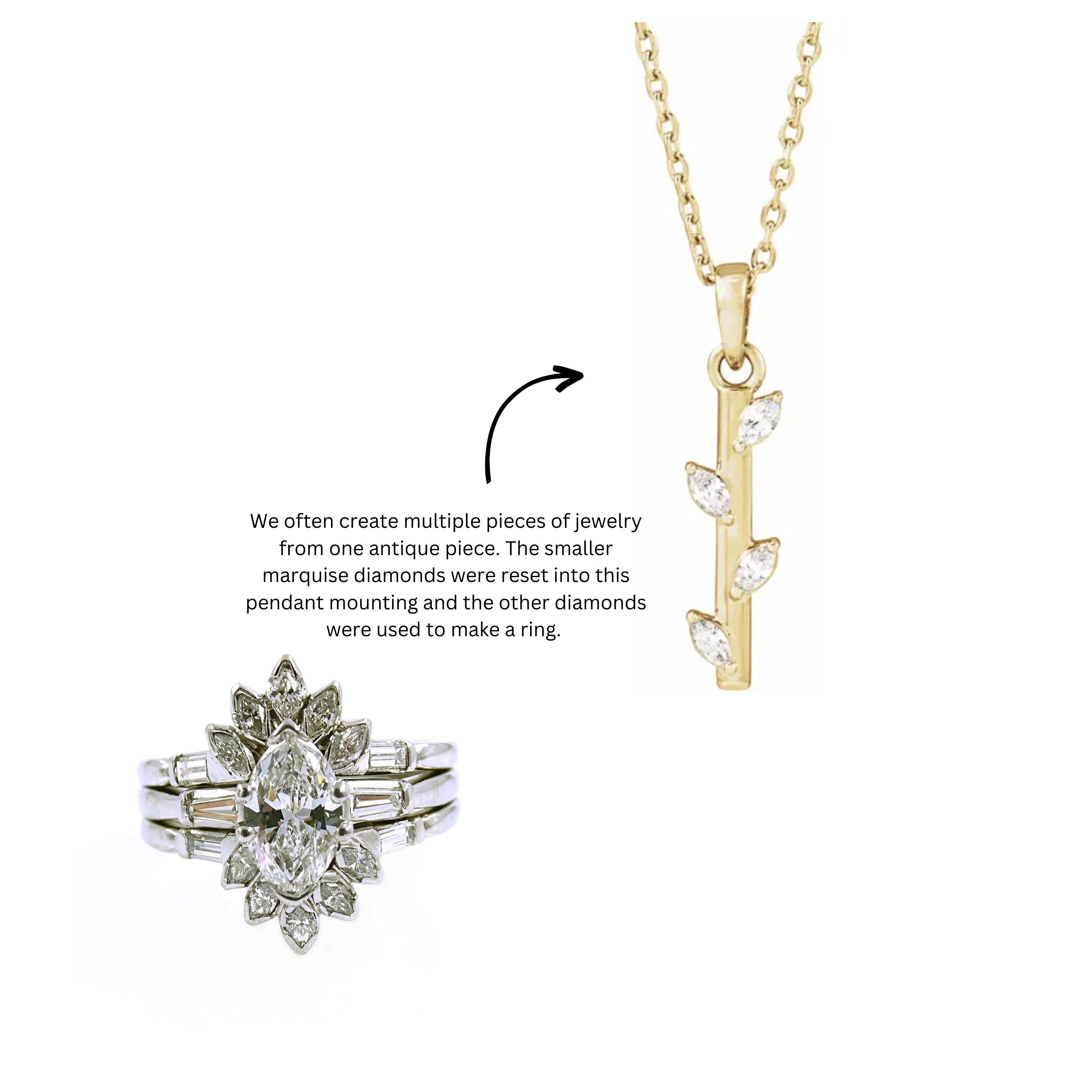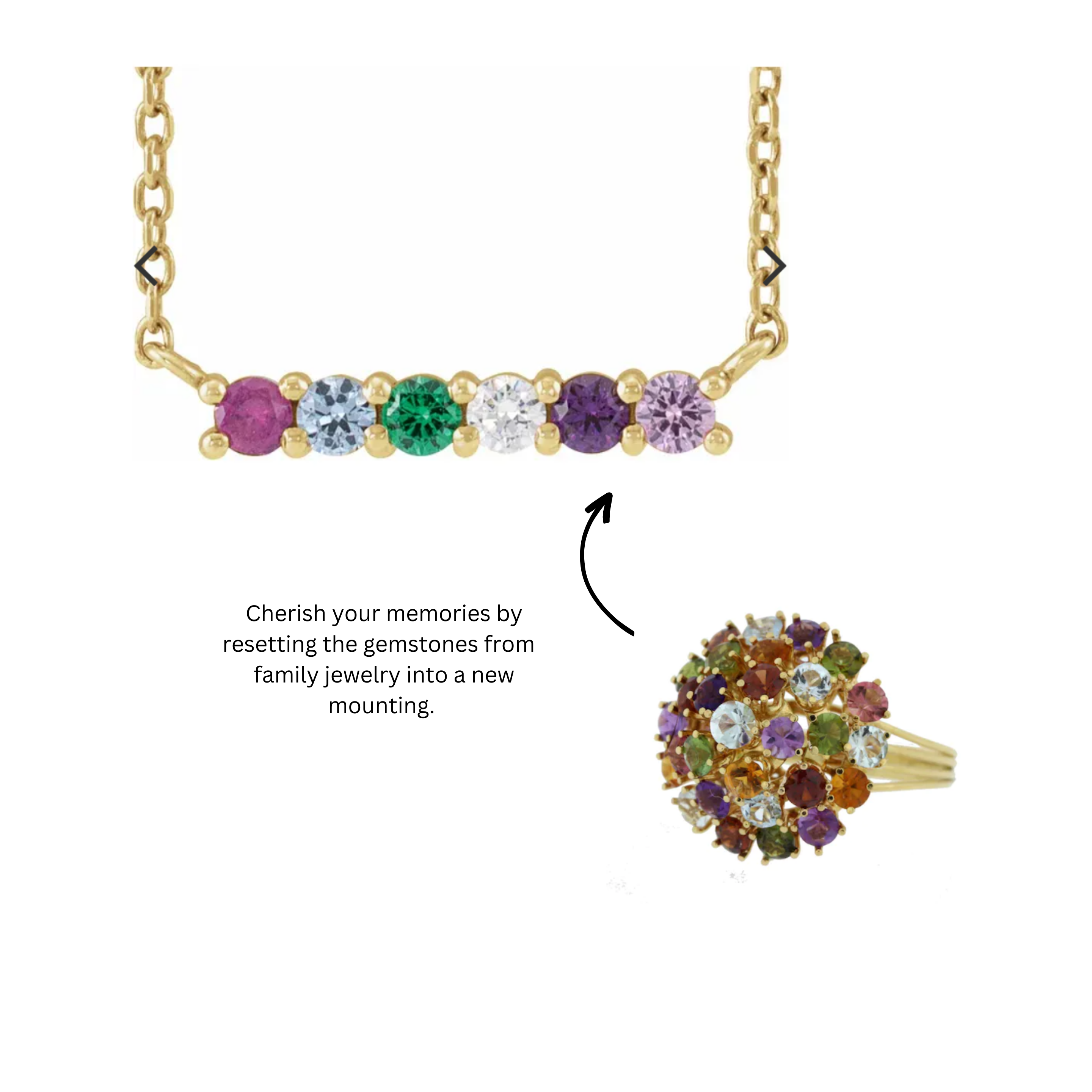 Dated Ring --> Necklace
Family Bar Necklace Mounting with Multiple Stones
Dated Ring --> Stack Band
Trinity Ring Mounting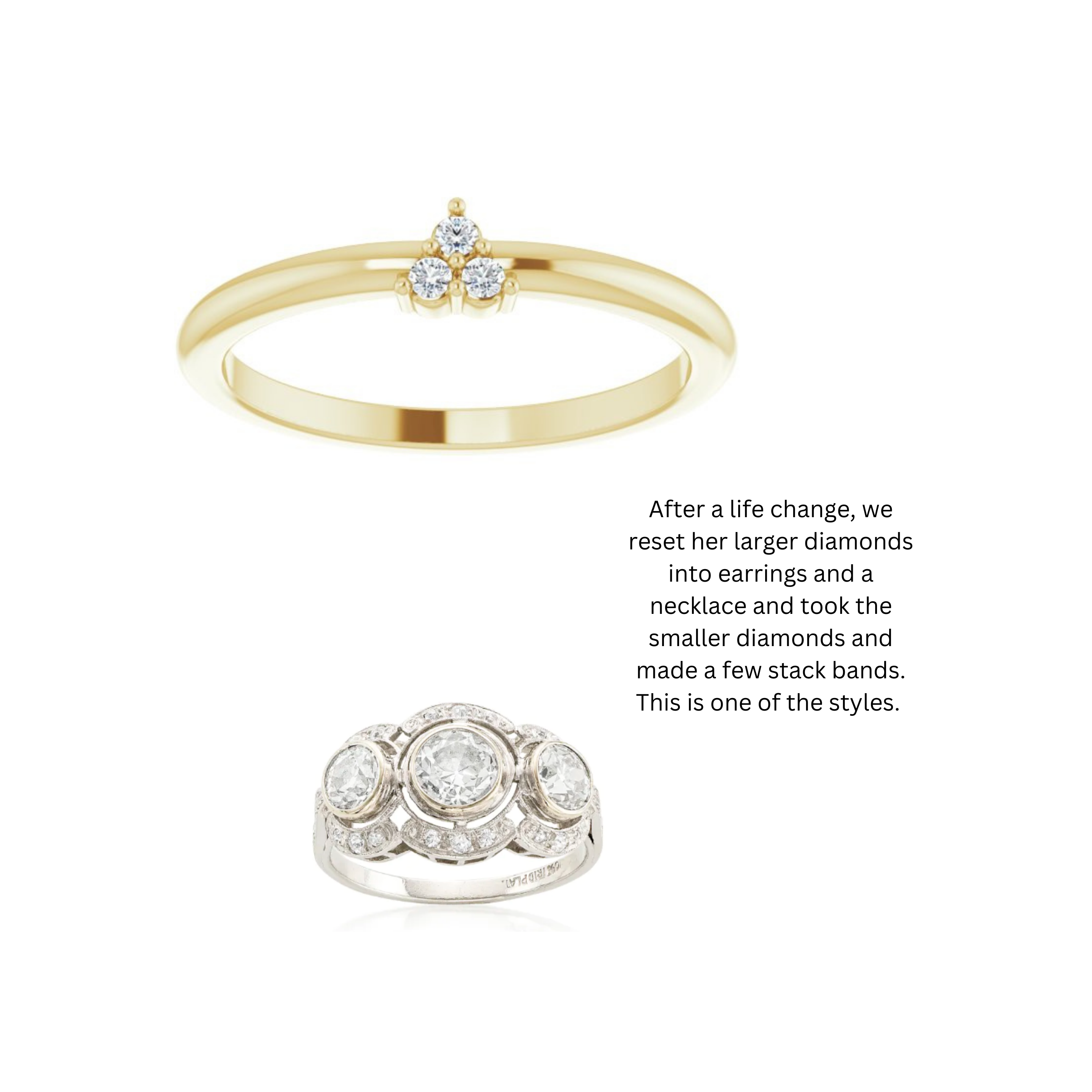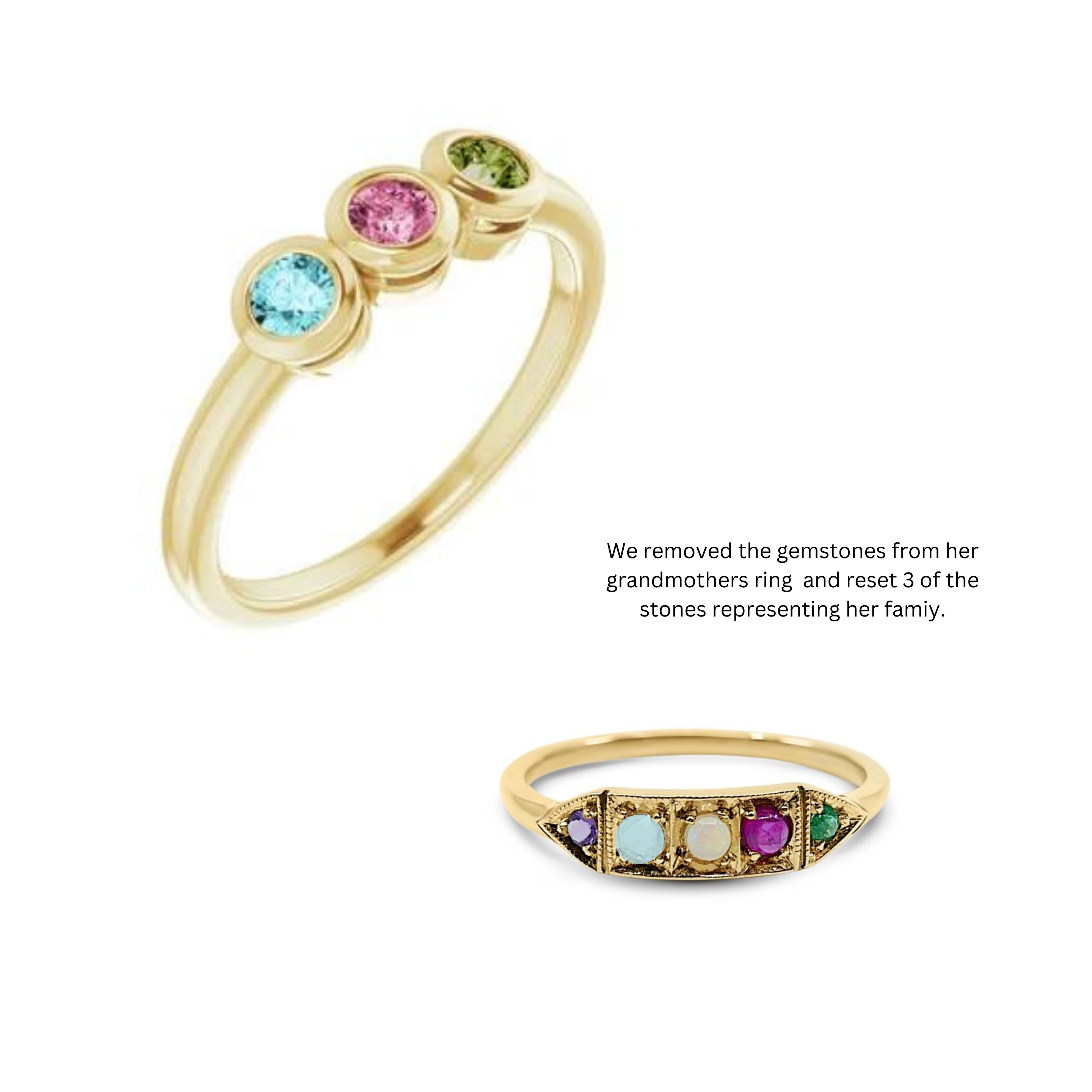 Dated Ring --> Stack Ring
Bezel Stacker Ring Mounting
Antique Ring --> Right-Hand Ring
Bead & Stone Ring Mounting